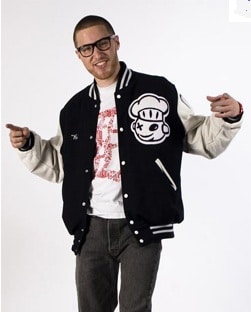 Sirius XM has announced the launch of a new weekly show to be hosted by Mike Posner. Posner has had an interesting rise to the top, and like many things today, it seemed to be fast paced. Posner having a show on Sirius XM is a natural fit, and is yet another example of the type of content satellite radio can offer that other services fall short on.
In their press release issued yesterday Sirius XM pointed out that Posner, a singer, songwriter, producer and recent Duke University graduate, got his music career going when he self-released two mixtapes and signed a record deal with J Records while still in school. His notable song "Cooler Than Me" gets regular airplay on Sirius Hits 1 and XM's 20on20. The song has been a staple in virtually every countdown for about a month now. .
The timing of the Sirius XM announcement is just about perfect. Posner's debut album, 31 Minutes to Takeoff, will be released on August 10th. Unlike many of today's pop artists, Posner co-wrote and/or co-produced every track on his album. Entertainers who write their own music, in general, garner more royalties under the current structure of royalty payments.
The Mike Posner Show will debut on September 10th on Faction (Sirius ch. 28/XM ch. 52). The show will air Friday nights at 9:00 pm EST. In giving listeners some insight on his show Posner stated, "It is going to be so fun to document what happens in my life in such a refreshing manner. Plus, I can't wait to show people all the cool music they've been missing. My show is going to have the best playlist ever!"
Position - Long Sirius XM Radio