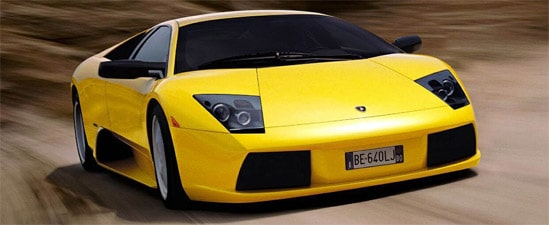 Automobili Lamborghini S.p.A. announced last week that they will offer Sirius as its exclusive satellite radio provider in Lamborghini vehicles. The first Lamborghini to include Sirius as standard factory installed equipment will be the Murcielago (above) beginning with the 2009 model year in the U.S.
"SIRIUS was the natural choice for Automobili Lamborghini's exclusive supercars," stated Stephan Winkelmann, President and CEO of Automobili Lamborghini S.p.A. "Satellite radio gives our customers easy access to endless music options, therefore enhancing their ability to enjoy their vehicle on the road or track."
This is pretty exciting news considering that 2007 was a big year for Lamborghini, as they sold 2,406 cars worldwide, a 15 percent increase over the 2,087 cars delivered in 2006! Can you sense my sarcasm on this one?
For everyone who is about to comment that this is old news, I am sorry if you couldn't wait and went with the Ferrari over the weekend instead.