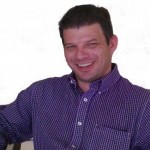 Internet radio is here to stay. Whether or not Sirius XM investors like it, these are the facts. The Net neutrality issue, cell phone data plans, and even royalties will not kill internet radio. Internet radio will remain a force because consumers want it, the record labels want it, and because there are always services, companies and investors that feel they can deliver a better product than what exists today.
The smartest thing a Sirius XM investor can do is understand that the audio entertainment landscape will get more crowded. The smartest thing Sirius XM can do is to understand what consumers want and be the best at delivering a product that will fulfill those consumer desires. Articles here covering this issue are met with mixed reviews. Some people hate the fact that this site gives this information, while others appreciate the depth at which we try to present information that is relevant to an investment into Sirius XM.
There has been a lot of news in the Internet radio sector lately. Spotify raised $100 million in preparation for a potential U.S. launch, Clear channel acquired Thumbplay, Rhapsody announced a 60 day free trial, Pandora announced that they are going public as well as their largest yet ad campaign contract, and Kazaa announced a new strategy to avoid Apples revenue sharing fees. It seems that every day there is more news in this sector. Simply stated, it is a hot topic.
Internet radio News this week includes:
Spotify Passes 1 Million Subscribers
While not yet launched in the United States, this Internet radio provider has already passed 1 million PAYING subscribers. Spotify. The company boasts over 10 million registered users. Early in December the company had announced 750,000 paying subscribers. This translates to 250,000 additional paying subscriptions in less than three months. That is an addition rate that rivals Sirius XM. Spotify is getting ready to launch their service in the United States.
MOG Enters Living Room and Automobile
SiriusBuzz profiled MOG shortly after the company won an award for having the best music streaming app on the market. Until now MOG was a smart phone and computer based service. During the past week the company announced a deal with LG Electronics that brings the service to televisions and Blu-Ray players. They are also close to similar deals with Samsung and Vizio. These deals will get MOG into living rooms a-la the Pandora model.
In addition MOG announced a deal that will bring their app to the MINI line of cars. The app will allow streaming of MOG content through MINI's touch screen display. This news is coupled with an announced deal with Visteon, a stereo supplier to several manufacturers.
QTrax Launches Internet Radio Service
QTrax is making a second attempt at the Internet Radio business after a failed attempt two years ago. In debt to the record companies, QTrax has revamped their business model and will initially launch in Canada, Hong Kong, Australia, New Zealand and Fiji, with expansion to a total of 30 countries in their plans. It is unknown when they plan a U.S. launch.
QTrax users have watch advertisements prior to downloading a track. Any tracks downloaded via the service must be played in a dedicated Qtrax player that also displays ads during playback. This business model guarantees ad impressions, but the burning question is whether consumers will be patient enough to wait.
LimeWire Comes To Settlement With Music Publishers
Limewire got themselves into hot water late in 2010. The Peer-To-Peer company was virtually shut down by record label lawsuits. It was announced this week that a settlement has been reached with music publishers. According to a document filed yesterday to the court overseeing the case, a group of publishers settled with LimeWire for an undisclosed sum last Friday. The move means all claims from the publishers involved in the suit against both Lime Wire and individually against founder Mark Gordon are dismissed. Both sides will pay their own attorney's fees.
The litigation with the record labels is still pending. Labels are seeking hundreds of millions from LimeWire. Consumers should not look for LimeWire to carry a renewed presence any time soon.
Beyond Oblivion get $77 Million In Funding
The virtually unknown Internet Radio provider Beyond Oblivion announced that they have secured $77 million in funding as they ready the launch of their service. This new cash infusion comes from Welcome Trust, a global charitable foundation. The company already has had investments from News Corp., Allen & Company and Intertrust Technologies.
Beyond Oblivion, based in New York, stated that funding will be used to secure content licenses, build a global infrastructure and market its commercial launch. The company will launch in Indonesia and Malaysia. Expansion to other markets has not yet been announced.
The company intends to employ an interesting strategy. The company states, "Beyond Oblivion enables high-quality music files to be downloaded and played from a vast cloud-based library and shared freely between licensed devices such as music players, mobile phones, computers and pads. Acknowledging that the value of a digital music file is in how many times it is played and not the initial download, Beyond reports play-count to rights holders who are paid a royalty every time their music is played – whether or not the file was legally or illegally downloaded, ripped or shared."
Consumers need not look for Beyond Oblivion. It will come to them. Beyond Oblivion's business model is different. They sell their service to hardware manufacturers. So, for example, an MP3 player could come with the Beyond Oblivion music service with the price baked right into the cost of the device. The license allows users to share music with other Beyond Oblivion devices.
What we can see is that there is a lot happening in audio entertainment. You can choose to ignore it, but that would be at your own peril. Bottom line is that it is prudent to keep tabs on what is happening. Especially if you are invested in the sector.
Position – Long Sirius XM Radio