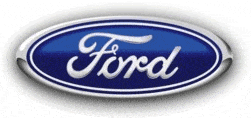 In an interesting move, Ford Motor Company has come out against a proposed rule that would require all satellite receivers to include HD radio capabilities. The position Ford is taking is interesting because Ford was one of the first major auto makers to announce a deal with HD Radio for installations of HD technology their cars.
Some who follow satellite radio had been nervous that a SDARS partner was including a competitive technology, and saw it as a threat. Despite HD having deals with some automakers, the service has failed to gain support from consumers, and seems to be struggling to become mainstream. This latest slam by Ford could illustrate how much of a hurdle HD radio as a concept has.
In a letter to the FCC, Ford stated, "This proposal has several ancillary consequences that would be extremely burdensome to consumers, the auto industry and OEM manufacturers, and it should be rejected by the commission."
In defending their position Ford also noted that a forced mandate would force consumers to subsidize a product that they may have no interest in. The company expressed that they have embraced many forms of audio entertainment, including satellite, HD, and products such as their SYNC, which was brought about through a relationship with Microsoft.
According to Ford, forced inclusion into SDARS receivers would not be fair and equitable on many fronts. The company has no issue working with HD, but wants the freedom to respond to consumer demand without increasing costs for a product that is not yet proven.
Position: Long Sirius, No Position Ford