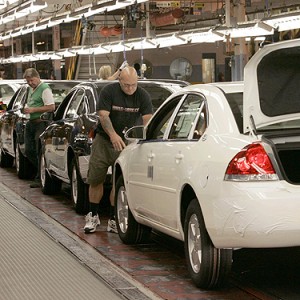 President Bush grabbed a bucket and is coming to the aid of Chrysler and General Motors with a $17.4 Billion aid package. The loan does not come without strings. The automakers have to agree to certain concessions.
"Allowing the auto companies to collapse is not a responsible course of action," President Bush said, citing danger for the entire national economy as well as the car makers. Bankruptcy, he said, would deal "an unacceptably painful blow to hardworking Americans" across the economy.
Both GM and Chrysler are running dangerously close to having cash situations that would have everyone questioning their viability. To stave off this, $13.4 billion of the money will be made available as early as this month. The loans will infuse GM with $9.4 billion, and Chrysler with $4 billion.
GM and Chrysler have until March 31st to produce viability plans. If the automakers fail in this task, they would be required to repay the loans immediately.
For satellite radio, the auto bailout could add a small amount of confidence, as it is the Detroit three that are the largest contributors to satellite radio installations.
Position - Long Sirius XM, No Position GM