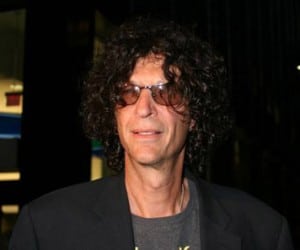 There is new news in the Howard Stern lawsuit against Sirius XM, and it is quite interesting. The company admits that many facts alleged by Stern, Buchwald, and One Twelve media are indeed accurate, and contends that the lawsuit centers on one pivotal issue. That issue is whether XM subscribers should be counted in the numbers tied to the performance section of the contract with The King of all Media. According to Sirius XM that answer is a resounding NO.
The company did pay Stern $25 million, and Buchwald $2.5 million when the merger with XM was completed, a fact that perhaps most investors were not aware of. The crux of this case centers on how the term "Sirius Subscribers" is defined according to the company. It is Sirius XM's contention that XM subscribers would not be counted under the Sirius umbrella with or without the merger, which we discussed in a previous article.
"Ultimately, what matters is that the unambiguous language of the agreement does not obligate Sirius to pay – or entitle One Twelve and Buchwald to receive – the windfall payment that One Twelve and Buchwald demand. Sirius was obligated to pay performance based compensation only if the number of "Sirius Subscribers" exceeded by certain specified amounts the number of "Sirius Subscribers projected for each year of the term of the agreement – projections based on the anticipated increase of subscribers to the Sirius service and not any merger with XM. Subscribers to the XM service, prior to the merger, were by definition subscribers to the competitors satellite radio service which did not broadcast the Howard Stern Show. The obligation to make one performance based compensation award was triggered under the agreement on December 31, 2006, and Sirius delivered in January 2007 to One Twelve and Buchwald the shares of stock due them. The conditions precedent for other performance based compensation awards were never met in any other years."
The company agrees with and also contests several points within the lawsuit, but ultimately seeks a dismissal with prejudice. It would appear that both sides are sticking to their guns, and the issue will boil down to who can present the best argument in front of a judge. Settlement is always a possibility, but for the moment we have a duel.
Sirius XM Response (.PDF) SiriusBuzz Has It First!