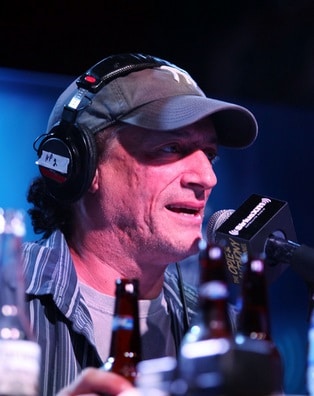 In 1971 Don McLean released a song that turned out to be an American classic.  The Day The Music Died (American Pie) was a tribute to Buddy Holly, but was also a song that made people think of better times, simpler times, and times when the human race was more "real".  When satellite radio first started, it was a breath of fresh air.  Hundreds of channels under one roof that stepped away from homogenized radio, celebrated diversity, and most of all gave the average person some sort of content that they could enjoy even if others thought it odd.
Rock, Punk, Alternative, R & B, disco, country, jazz, folk, blues, and anything else you can think of were represented.  Shock jocks, conservative talk, liberal talk, news, women's programming, gay and lesbian programming, Latino programming, black programming, religious programming, sports programming and anything under the sun could be found on SiriusXM's airwaves.
On July 3rd, 2014 satellite radio died.  The satellite radio company fired Anthony Cumia of the Opie & Anthony Show for comments that Cumia made on his personal Twitter Account.  The comments were said to be racist.  The irony is in the official statement issued by SiriusXM.
"SiriusXM has terminated its relationship with Anthony Cumia of the Opie & Anthony channel. The decision was made, and Cumia informed, late Thursday, July 3 after careful consideration of his racially-charged and hate-filled remarks on social media," Sirius XM said in a statement. "Those remarks and postings are abhorrent to SiriusXM, and his behavior is wholly inconsistent with what SiriusXM represents."
How can the comments be inconsistent with what SiriusXM represents when in fact SiriusXM represents EVERYTHING… or at least used to.  SiriusXM missed what could have been a defining moment.  The sad part is that the company could not see this opportunity.  What the SiriusXM Comment Should have been:
SiriusXM is a satellite radio service that celebrates diversity, opinion, differences in opinion and at its core believes that everyone is entitled to an opinion.  SiriusXM exists as the sole satellite radio platform that allows varied opinions to be expressed in a manner that is simply not available elsewhere.  SiriusXM and in fact listeners may not agree with certain stances, but the company stands behind the freedom to express that opinion.  Some people may be offended by comments made by Anthony Cumia on his personal Twitter account,  we understand that this may happen from time to time, and in particular with content that is considered controversial.  The bigger issue at hand is our ability to deliver real content that holds true to the freedoms we all believe in.  Mr. Cumia's statements on Twitter are a reflection on Mr. Cumia alone and not SiriusXM.
The world is getting to be more strange by the moment.  Now, Many readers may not agree with what Anthony Cumia said, but that is not the point.  The point is that SiriusXM has now allowed an outside influence dictate its own actions.
What we need to remember is that Cumia was on his own time and on his own Twitter account.  This incident was not on SiriusXM property nor was it being conducted in the context of the show.  Could Cumia have been more politically correct?  Sure.  However, why is it that EVERYTHING needs to be SOOOOO politically correct these days?
To be crystal clear, I want to state that I do not agree with some of what was stated.  My issue is that SiriusXM allowed this to undermine the very foundation of what made satellite radio great.  What is next?  Will a priest be fired from the Catholic Channel for telling someone that they are a sinner at Sunday Mass outside of their official duties?  Will Jay Z content get removed for racism?  Will Bieber songs fall off of the playlist because of racism?  SiriusXM should have simply stayed above the fray.  The fact that the company did not, is a shame.
In the end SiriusXM will likely lose yet another staple of content that differentiates it from everything else.  Just a few years ago people used to say that other companies were trying to be like SiriusXM.  Sadly, today, the opposite is true.  SiriusXM is bending over backwards to be more like every other company out there.