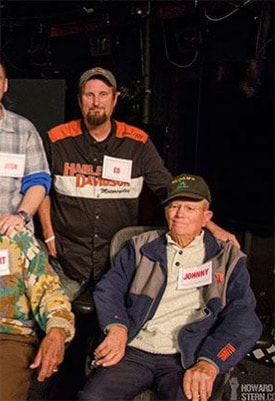 Ugh, So Close! The 86 year old Stern Show favorite, Johnny Orris has reportedly died before getting to claim his prize.
Just hours before Grandpa Johnny was set to take a run at couple of prostitutes at the Bunny Ranch he was out celebrating with his loving grandson and choked on a bite of his pregame steak. He was later pronounced dead at a local hospital.
The man survived 86 years, had already checked into the hotel, and was literally hours away from his "date" with hookers Caressa and Vanity – yes, both of them – Oh cruel world.
"This is [the] saddest day in Bunny Ranch history — the girls just loved this guy," Bunny Ranch owner Dennis Hof said.
Life is short, hug and love your family every chance you get.