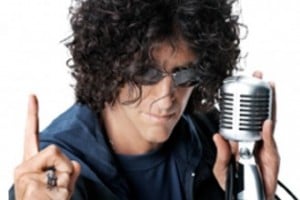 The news everyone has been waiting has finally been announced. Howard Stern has signed a new 5 year deal with Sirius XM that will keep him on the satellite radio providers service through 2015. The news brought the stock price of SIRI up by nearly 10% early trading.
Stern's announcement came with only a week of live shows left on the contract. Exact terms of the deal have not been announced, but certainly fans, subscribers and investors have reason to celebrate. There had been some speculation that Stern would not remain on satellite radio. Among the worst of the rumors transpired last week centering on a rumored Apple deal worth $600 million for three years. That rumor originated from a Twitter feed, and surprisingly some media outlets picked up on it as truth and even began speculation on the subject.
For Sirius XM this deal represents yet another unique piece of content that helps differentiate satellite radio from competitors. SiriusBuzz will update readers when more information becomes available.
Position – Long Sirius XM Radio