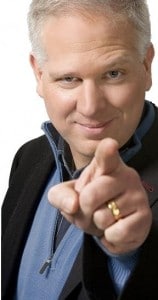 It is no secret that Sirius XM offers great content.  It is also no secret that the satellite radio provider has been opting for less expensive content since the merger.  With Glen Beck signing a new $100 million deal with Premier, are the conservative talk show hosts days numbered at Sirius XM?
It is being reported that Beck and Premier Networks have closed on a 5 year deal worth an estimated $100 million.  That is double what Beck earned in his previous deal!  Premier, is a wholly owned subsidiary of Clear Channel which is trying to make content waves of their own to support its online service iHeartRadio.
Certainly Clear Channel does not object to dealing with Sirius XM, as they already have Beck on Sirius XM Patriot each weekday from 9:00 AM until Noon.  The question is whether Premier and Sirius XM can come to terms surrounding this new deal.
The audio entertainment landscape is different than it was even a year ago.  Clear Channel is holding onto some top tier talent, and even paying out substantially more than they had previously. Beck is among the top rated talk show hosts on radio, and would be a welcomed addition to any format.
Beck is broadcast on more than 400 stations as well as Sirius XM.  While hardly an exclusive piece of content, the natural question is whether or not Sirius XM can afford not to carry the show.  It is unclear how exactly this new deal will impact Sirius XM, but certainly the speculation will start.