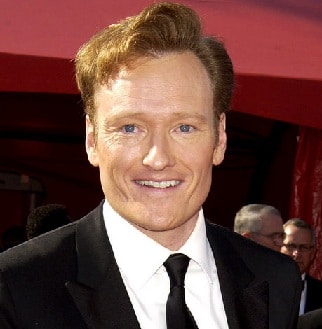 Former Tonight Show host Conan O'Brien has made several headlines this summer with his departure from the Tonight Show, and the upcoming debut on a new late night slot on TBS this November. He has been the subject of numerous articles and is oft discussed on talk radio. He got a golden parachute from NBC when leaving the Tonight Show, and took some well deserved time off, but he has not been too lazy.
O'Brien has been on his "Legally Prohibited From Being Funny On Television Tour" and has even taken the time to cut a comedy album. The new album, "And They Call Me Mad?", will debut on Sirius XM's Raw Dog Comedy channel Monday, August 23, 2010 at noon, one day before the official launch. Sirius XM has been very active in getting high profile celebrities and musicians to launch exclusive material on the satellite radio network. Accomplishing this is no small feat, and subscribers get yet another look at what differentiates Sirius XM from competitors.
Conan O'Brien's new album spoofs the legend of Frankenstein, and if you want to hear it first you will need to tune in to Sirius XM's raw Dog Comedy.
Position – Long Sirius XM