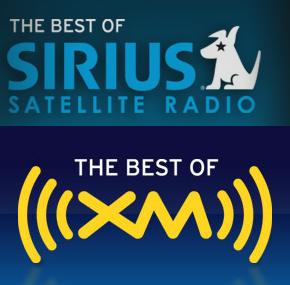 I write about satellite radio. I have Sirius, and have had XM. It sort of comes with the territory when you cover this sector, so when the availability of the BEST OF programming was announced, I found myself compelled to at give it a try.
This morning I put my investigative cap on and called customer service to not only add the new programming, but to ask a few additional questions as a "curious consumer" so that I could write about my experience.
Tyler – How is the response to BEST OF? Are you getting a lot of calls?
Customer Rep – Actually yes, we are getting a great response so far. I'm surprised by the number of calls adding the service. Did you want to add it month to month or pay for a full year?
Tyler – Well, how much will the service be if I do a full year?
Customer Rep – Your annual plan just lapsed a couple of weeks ago, so you are on a monthly plan right now. It would come to $186.89 if you renewed for one year with the BEST OF. This gives you 1 month free.
Tyler – I see, if I pay month to month it would come out to $203.88 for a year. Do a lot of people take advantage of the annual plan?
Customer Rep – Not everyone, but many do. You can break it up into two payments, so that makes it a bit easier for people.
Tyler Okay. Give me the full year, and break it up into two payments.
Customer Rep – Great, you have a small credit on your account, so we will apply that first. The balance will then be $177.67. Half will go onto your account now, and the other half next month. Do you want to use the credit card we have on file?
Tyler That would be fine
Customer Rep Great, you are all set. You have a Stiletto 100. When you turn it on you should see a channel update. After the update completes, power the unit off and on again, and you should be all set. If you have any problems you can always call. Can I help you with anything else, or do you want any of the other radios on your account upgraded?
Tyler – No Thanks
The conversation gave me a good feeling about what is happening with the BEST OF programming. Seeing that the passionate satellite radio subscribers are reacting well to the initiative is great news. Likely, many people are adding right to their existing plan, and therefore paying in advance. This brings cash into the door. If the reaction is substantial, it could mean millions of additional cash on hand for Sirius XM Radio as they go into Q4. Such cash would not only bolster the companies position, but give them some latitude in marketing expenses to promote not only the BEST OF, but A-La-Carte as well.
With all of the bad news of late, this little conversation gave me a bit of faith in knowing that the wheels of satellite radio are still turning, and that while the economy has many people concerned, they are still opening up their wallets to get the additional programming being offered.
In many ways, Sirius XM announcements lately have fallen victim to the overall bad news of the economy. We now have the potential of seeing the bailout package approved before the weekend, and Sirius XM to have positive things to say on October 6th. For once, the timing seems to work in the favor of satellite radio.
Position – Long SIRI