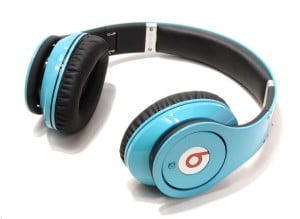 It is a marriage that makes perfect sense for numerous reasons.  Both Beats Audio and music service MOG can actually help each other get to the next level.  It was only a couple of weeks ago that questions began to arise about whether MOG was in trouble and perhaps for sale.  At the time many thought that despite statements from MOG CEO David Hyman that indicated that the service was not in trouble, many believed that the service might a candidate for purchase.  With venture capital sometimes hard to come by MOG found itself in a situation that perhaps would lead to one ultimate conclusion.
Business Insider is now reporting that Beats Audio may have already made a deal to acquire MOG.  For followers of the audio entertainment sector this is interesting news.  It demonstrates that there are indeed people out there looking for a way into the streaming marketplace.  What is intriguing about this deal is that both Beats and MOG pride themselves on being the best at sound quality.
MOG can be streamed at 320 KBS, a sound quality that blows away CD's, and even makes satellite radio sound like an AM station.  Beats has built an empire on top quality, and their parent company, HTC (51% owner with a $300 million purchase) had expressed an interest in getting into the streaming business.
The choice was to build a service from scratch, or find one that already had a core base built in.  Obviously the choice was to find one that was available at the right price.  Pandora (NYSE:P) and Spotify were likely too pricey.  Slacker is holding its own, and is not for sale, and MOG has a sterling reputation and was reportedly shopping for a buyer, or at least a substantial investor.
What we now may have is the combination of some of the best sound quality available through headphones married to the service that delivers the best audio streaming sound quality bar none!  This could be a powerful combination.
Apple (NYSE:AAPL) built an awesome reputation on quality.  Sirius XM built a great reputation on commercial free music.  Beats and MOG will now try to combine to give music lovers an experience that they simply can not get anywhere else.  Marketed correctly, Beats, with their loyal and almost cult-like following, could bring MOG to the next level, while MOG can help bring out the best in the top-of-the-line headphones.
An official announcement has not yet been made.
Via [Billboard]