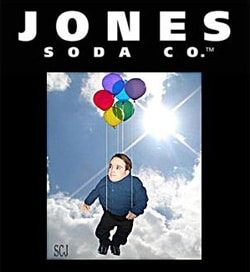 Eric Lynch, better known to Stern fans as Eric the Midget, is likely having a rough day. His true love, or at least one of his true loves, is no longer a single lady. America Idol winner Katharine McPhee just got hitched to actor Nick Cokas this weekend in Beverly Hills California.
For fans of Howard Stern, the marriage of McPhee will now mean more fodder on the subject of Eric. In 2006 Eric had agreed to a stunt where he would be flown with balloons in exchange for a chance to meet McPhee. The "Fly Me With Balloons" stunt was an on-again-off-again affair as Eric tried to negotiate in a serious manner with Stern and his crew, who simply saw the whole bit as outrageous comedy. Sterns audience was treated to back and forth banter that had many laughing their way through morning drive traffic. The whole episode even spurned what has to be one of the Stern Show's classic song parodies featuring a Eric sound alike singing "Fly Me With Balloons".
With the marriage of McPhee, and a new season of American idol, perhaps Eric will be smitten with someone new who can open balloon negotiations once more.