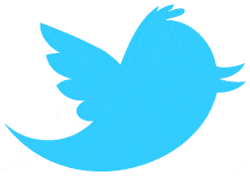 Love it or hate it, Twitter is the best online resource for putting your finger on the pulse of just about anything in real time. It was just a few months ago while searching Google for information about Circuit City store closings that it became clear to me that traditional search results weren't going to cut it this time around.
The problem with Google was, every article I read on the day the bankruptcy was announced, said that Circuit City was going out of business and that you better hurry up because there are deals left and right that won't last long. The reality was, the guys who wrote those articles couldn't have had any idea what was really going on in the actual stores. So, I headed over to search Twitter and what did I see? Twenty to thirty posts per minute coming in from people who were actually in the store telling me that there were hardly any deals as of yet (thanks for saving me a trip).
That day it became clear to me that the power of real time search results, from millions of reporters on the street, was going to be a huge asset to those who knew how to harness its power. Sure, I thought it was neat when the first accounts of the Hudson River plane crash (including pictures) came across Twitter before any major news organization could even get on scene but, what happened at Circuit City showed us all just how easy it could be to track any major brand.
All it takes is a simple search to see just what people are saying about Sirius XM right now. No longer does anyone have to take anyone else's "word for it" when it comes to Sirius XM subscribers doing, saying, or thinking anything. We can all simply see for ourselves and one can only hope that the powers that be at Sirius XM are doing the same thing.
As a quick sample, the following tweets were grabbed in under 10 minutes, while searching through a span of 5 hours during just one day worth of "Sirius" related tweets.
The Good
@maggieschmerin: Can't remember the last time I was stuck in traffic this bad. Probably bc w/ #Sirius, you don't notice traffic, without it, I'm struggling.
So entertaining that the stress of the commute just floats right off of you.
@WaitressTails: Took tonite off to go to dads for his bday. Got him sirius radio.
Can you really find a better gift for under $100?
@mhuffaker: Forgot my Sirius reciever in my homedock. This sucks!
Once you get a taste, it can be hard to live without.
@keithelmy: Just turned my iPhone into a Sirius Stiletto. I love science so much I want to take it behind a high school and get it pregnant.
People are willing to do anything to stream Sirius XM to their iPhone.
The Bad
@Daveyduke: Very unhappy right now… Sirius ended my 6 months for free deal today, without any notice. They could have at least twitta'd me! Geez
A little unrealistic but, Davey reminds us that Sirius XM is still not fully embracing social media.
@ki_lo: So hey, don't play WRONG anymore, Windsor & Detroit radio stations that I have to listen to coz I can't afford SIRIUS/XM no more right now.
Times are tough and an extra $2.00 is a lot to some people.
@SkonFlicka: SIRIUS radio SUCKS and are FRAUDULANT #@$%&@$ BASTARDS! Anyone interested in a class action lawsuit?
Some people aren't fans of the recent, lets say, less than clear marketing.
@asantana: Canceled Sirius Radio subscription and now streaming Pandora on iPhone on my drive in/from work. Dropped calls yes, dropped streams no!
The competition is growing every day.
I am not exactly "in the know" when it comes to the intricacies of all the big name companies but, I would venture to guess that most of the big guys already have "social media experts" monitoring their brand name on a daily basis and if they don't, they are really missing out on some of the best, candid, free, and real-time data anyone could hope to get their hands on. So Sirius XM, do you have your finger on the pulse? I know that I do.