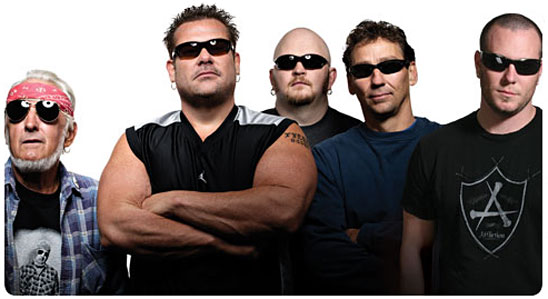 After all of the disappointment about Sirius XM's renewal of the Bubba The Love Sponge and all of the aggravation expressed by fans and investors alike, I have decided to spend some time listening to the new show format. While nothing is perfect, Sirius XM does put together a good rendition of the Bubba show and the crew seems to have made the new schedule adjustment work towards putting on a good show. In many cases, you would be hard pressed to realize that the show is no longer live four days a week.
The hard work of Bubba, Brent, Manson, and others has paid off where it counts. With ratings! In Tampa, Bubba is now #1 in more key demos than ever before, and that includes women ages 25-54!
The Fall 2008 Arbitron radio ratings, which have just been released, show that for the fourth consecutive ratings period since returning to terrestrial radio, Bubba's show is not just maintaining its top position in Tampa, but is adding new top rankings in more key demos.
The most recent Arbitron radio ratings survey, covering the period of September 18 to December 10, 2008, shows that the Bubba the Love Sponge Show, broadcast live weekday mornings from 6am to 10am ET on WHPT-FM, ranks number one with:
* All persons 12+ (8.6 average quarter hour or AQH share)
* All persons 18+ (8.7 AQH share)
* Men 18+ (11.2 AQH share)
* Persons 18-34 (18.4 AQH share)
* Men 18-34 (21.7 AQH share)
* Women 18-34 (21.7 AQH share) – tied for #1
* Persons 18-49 (14.2 AQH share)
* Men 18-49 (17.1 AQH share)
* Persons 25-54 (13.4 AQH share)
* Men 25-54 (16.1 AQH share)
* Women 25-54 (10.3 AQH share)
After seeing the ratings book, Bubba stated, "I'm especially pleased that my morning show is tied for number one with women ages 18-34 and for the first time is number one with women ages 25-54, which is pretty unusual for a classic rock morning show in a top-20 market."
For those that were disgruntled about the new satellite deal, it is time to give the show a second chance. Those that have been listening already know that an invigorated Bubba and his crew are busy entertaining the country with their unique show. With a live and uncensored Friday show on Sirius XM, and a good feed on the terrestrial show that carries a national flavor, Bubba and the crew are sure to expand their presence on the airwaves, and garner more fans.
Congratulations to Bubba and the crew from SiriusBuzz
Position – Long Sirius XM