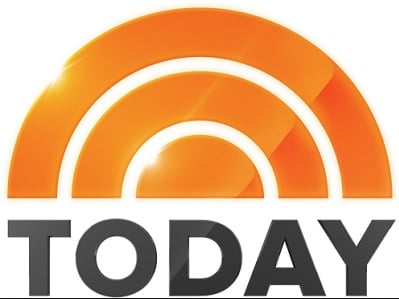 SiriusXM and NBC News will launch TODAY Show Radio on June 26, making the NBC morning program available to radio listeners for the first time ever.  The new channel will give listeners across the country access to live audio feeds from both coasts, including replays.  The deal will make SiriusXM the exclusive audio home of the TODAY show.
The move is interesting in that it demonstrates that satellite radio is making efforts to be the source that connects radio listeners to the television shows they watch in their homes.  In many ways, a concept like this is a throwback to the type of radio consumers had decades ago when radio was the primary source of entertainment and information.  While satellite radio will never again be the primary source for consumers, it can indeed be an extension of the primary source.  This type of move differentiates SiriusXM from services like Pandora and Spotify.
Every weekday Matt Lauer, Savannah Guthrie, Al Roker, Natalie Morales, Carson Daly, Willie Geist and Tamron Hall will bring SiriusXM listeners the latest and most relevant news and weather information, as heard each day on the TV show.  The channel will carry interviews, as well as the uplifting stories that have become the hallmark of the broadcast, and will also give listeners the most important information they need to start their days.
The fourth hour of TODAY with Kathie Lee Gifford and Hoda Kotb will also broadcast on TODAY Show Radio.  Known for their chemistry and wit, Gifford and Kotb will bring SiriusXM listeners their fresh take on the hot headlines of the day, as well as the water-cooler topics that get people talking.
"Listeners will for the first time be able to take the TODAY show with them on their busy morning routine and throughout the day during their daily drive," said Scott Greenstein, President and Chief Content Officer, SiriusXM. "TODAY's unparalleled and timely content is another great example of working with an iconic brand to provide great programming to our millions of subscribers.  SiriusXM is excited to continue its relationship with the NBCUniversal News Group by bringing the TODAY brand into vehicles nationwide."
NBCUniversal News Group and SiriusXM already broadcast dedicated channels, including CNBC, the global leader in financial news on channel 112, and MSNBC, where listeners can find in-depth analysis of daily headlines and informed perspectives on the political news of the day on channel 117.  This move could help bring satellite radio awareness up to a higher level.  TODAY reaches a larger audience than other joint television/satellite radio deals.
TODAY Show Radio will launch on SiriusXM on Thursday, June 26, 2014, on channel 108. SiriusXM listeners will have access to TODAY's live east coast feed from 7:00 am - 10:00 am ET and the west coast feed from 10:00 am - 1:00 pm ET.