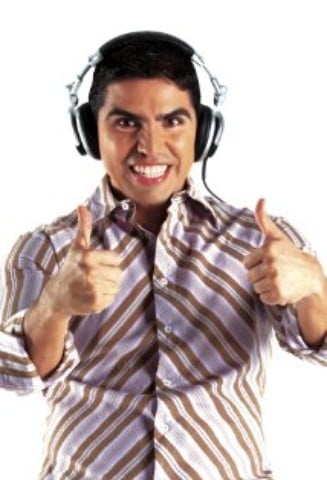 SiriusXM Radio announced today that Eddie 'Piolin' Sotelo, Spanish-language radio's top personality, will launch a new entertainment channel exclusively on SiriusXM, with his own daily, morning show, "El Show de Piolin."
The satellite radio provider has made a substantial investment into Latino programming and boasts one of the most impressive suites of Spanish language channels available.
Piolin popularized the Spanish-language morning drive format in many major Hispanic markets.  Now, for the first time, he  will  have true national platform.  The move makes perfect sense considering that the fastest growing population segment in the United States is the Hispanic segment.
"I am honored SiriusXM believes in me.  As I tell my listeners, 'We came to succeed.' And now, as we step up to a new level, I will be doing that on the biggest radio platform possible," said Eddie 'Piolin' Sotelo.  "I can't wait to fly free and for the first time be truly available coast-to-coast.  I am excited that my listeners will be able to tune in to Piolin Radio at home, in the car or anywhere mobile.  I am looking forward to reconnecting with my fans and reaching out to new listeners everywhere across the country."
Piolin will host the live, four-hour call-in show, expanding on the format that made him the most popular Latino radio host in the United States.  Building on the fast wit and humor he is known for, "El Show de Piolin" will include lively discussion of the day's events, surprise interviews with celebrity guests, listener call-ins, pranks, music and much more.
He adds a dynamic to SiriusXM's Spanish language suite that had been missing.   This is more than just connecting to the community.  It is embracing it wherever it may be.  Through SiriusXM, with a national footprint, Spanish language programming is no longer relegated to densely populated Hispanic regions.
SiriusXM has not yet disclosed a launch date, but has stated that it will be "later this year", implying that we are only months away from this terrific addition to the line-up.  Details on launch date of the channel and Piolin's daily show will be announced soon.
Piolin's previous show was top-rated in multiple markets nationwide and ultimately syndicated to more than 50 markets.  In Los Angeles, the show was the region's No.1-rated morning program in any language.  Piolin has won numerous broadcasting awards, including several NAB Marconi Radio Awards and was voted one of the most influential entertainers by the Los Angeles Times.