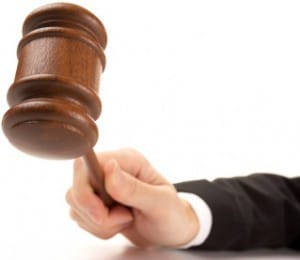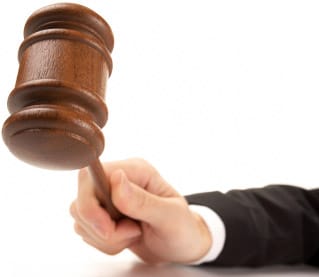 The news broke late this afternoon. The judge in the Blessing Class Action suit against Sirius XM has made his decision and the proposed settlement reached over a month ago is now approved. That is great news for investors in Sirius XM, but the process may not be over.
I have on decent authority that some of those that objected to the proposed settlement had already started work on a potential appeal even before judge Baer rendered his decision today. The question now is whether that appeal will continue given the stances outlined by the judge.
In his decision Judge Baer noted:
"One might conclude that class counsel did well to reach a settlement at all in view of the questionable liability in this case. More than one government agency assessed the merger and concluded that it did not have unlawful anti-competitive effects. The Department of Justice Antitrust Division closed its investigation by saying that "[a]fter a careful and thorough review of the proposed transaction, the Division concludes that the evidence does not demonstrate that the proposed merger of XM and Sirius is likely to substantially lessen competition, and that the transaction therefore is not likely to harm consumers."
This is high praise on the class council, yet offers strong words that the merger was not, in his opinion, anti-competitive.  One potential stumbling block was that this appeared to be a "coupon settlement" where the class gets no real relief.  Judge Baer disagreed and stated:
"Many objectors argued that their award is similar to a disfavored "coupon" settlement. Unlike coupon settlements, however, it does not require class members to purchase something they might not otherwise purchase to enjoy its benefits; rather, the vast majority of class members will benefit in the course of their normal subscription payments, and former subscribers may benefit from a month of free radio or internet service. See Dupler v. Costco Wholesale Corp., 705 F. Supp. 2d 231, 237 (E.D.N.Y. 2010) (approving settlement that awarded additional months on existing Costco memberships or temporary membership for those whose Costco membership had expired)."
The issue of whether or not a $3 per month price increase across the board was ever going to be real was also considered.  Judge Baer had this to say:
"Some object that the award is illusory because Sirius XM would not have raised prices even without the Settlement. This theory fails because the evidence demonstrates that Sirius XM had every intention of raising prices beginning in August of this year, and had the go-ahead from the FCC to do so. In fact, the Settlement Agreement requires Sirius XM to forego some $180 million in fees. See Langenfeld Decl.; Brooker Decl. Speculation to the contrary is not grounds to reject the Settlement.  The declarations and other material submitted to this Court strongly suggest that the $180 million calculation is not illusory, and represents, at a conservative estimate, 40% of the Plaintiffs' estimated best possible recovery – a result that is fair and reasonable in the antitrust context.4 See, e.g., In re Warfarin Sodium Anitrust Litig., 391 F.3d 561, 538 (3d Cir. 2004) (upholding approval of settlement equal to 33% of estimated damages)."
While this is indeed a major win for Sirius XM, the issue is not yet put to rest.  Certainly the company can proceed with their plans now, but in a sense they are doing so at risk.  If an appeal is filed there is a possibility that a higher court may not agree with Judge Baer.
While the chances of an appeal being successful are remote, there have been overturned decisions in the past.  I am not trying to be bearish here, but simply outlining that an all out celebration of victory is just a bit premature.   This is especially true as another class action suit, the Shenk matter, is still pending while awaiting the result of this matter.  Until all avenues are exhausted by the objectioners there will still be a slight overhang.
The approval of the settlement in this case by Judge Baer comes at a key time for Sirius XM.  The company can now proceed with pricing plans and have plenty of time to gauge how these plans will relate to 2012 guidance that they will issue in Q3.  At this point I would put the odds of an overturn at between 1% and 5%.  That should be enough to give the company as well as investors confidence in the future plans of SIRI as 2012 approaches.
Position - Long Sirius XM Radio