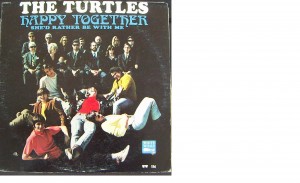 As many readers know, SiriusXM has faced some legal setbacks recently with regard to pre-1972 music recordings.  The Turtles, authors of "Happy Together", have sued the satellite radio provider in several states over royalties.  The current laws for royalties cover songs after 1972, leaving a loop hole of sorts in what happens with pre-1972 recordings.  The Turtles have had a small string of legal victories against SiriusXM, which have bolstered their case, and couold have implications on other services such as Pandora.
GigaOM's Jeff John Roberts reports that SiriusXM may have an ace up its sleeve in the form of a decades old legal case involving the same issue.  His article is well wroth reading.  According to Roberts, SiriusXM is pinning  hopes on a case from 1940.  Apparently SiriusXM is asking a New York judge to use this particular case as a basis to reconsider her ruling last month.
Roberts sourced a legal website, Litigation Daily, which came to the opinion that SiriusXM believes that U.S. District Judge Colleen McMahon overlooked the significance of the legal battle and decision from nearly 75 years ago.  The 1940 ruling concluded that a radio station did not have to pay an orchestra band leader, in addition to the song composer, each time it played a recording of his performance.  Essentially the opinion was that state law should not let performers, once a phonograph was sold, control how and when it was played.
SiriusXM passes on royalty costs to consumers.  The implications might be that listening to satellite radio might get a bit more expensive.  Taking it a step further, if costs are deemed too high for consumers and business suffers, the company may need to re-think how many channels are dedicated pre-1972 content.  There is still a lot of moving parts in play.  Stay Tuned!