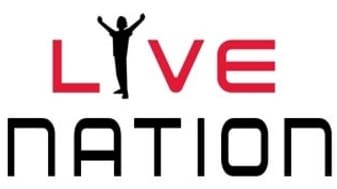 If you thought that Liberty Media's interest in SiriusXM and Live Nation would bring about some synergistic qualities you may well be wrong — at least at this stage.  In a deal announced Friday, Live Nation is broadcasting an impressive 365 concerts on it Yahoo! channel on Yahoo Screen.  The concept is simple.  Live Nation has some desired music content video and Yahoo provides the outlet for it.  The deal brings added exposure to both companies.  Meanwhile SiriusXM is remaining a service dominated by satellite streaming of music while not seizing web based opportunity.
The live concert streams will kick off on July 15 with "A Very Special Evening with Dave Matthews Band" at the Jacksonville Veterans Memorial Arena. The show will feature the group delivering two sets, performing together in numerous electric and acoustic configurations in a reinvention of the traditional DMB summer evening.
Additional artists confirmed for the new channel include: Usher, Gavin DeGraw, Common, The Neighbourhood, MKTO, The Kooks, Airborne Toxic Event, Three Days Grace, The Fray and many more. The Live Nation Channel on Yahoo Screen will also feature special performances including:
Recent Rock and Roll Hall of Fame inductees, KISS, streaming live from their 40th Anniversary Tour;
John Legend performing Marvin Gaye's classic album, "What's Going On" in its entirety, with Sharon Jones & the Dap-Kings and the Los Angeles Philharmonic live from the Hollywood Bowl; and
Justin Timberlake and the Tennessee Kids performing their first ever concert in Reykjavik, Iceland.
The Live Nation Channel on Yahoo Screen fuses together global superstars and emerging artists across genres, from rock to pop, hip hop to electronic.  Is it just me, or would this have been a natural fit video broadcasting on SiriusXM's website while simulcasting on select channels or perhaps, dare I say it, a Live Nation channel on SiriusXM? What  would be better than giving people a sample of what satellite radio can be all about, while keeping existing users on SiriusXM instead of seeing them drift off elsewhere to get the content they want?  The cross-promotion opportunities would be almost endless!
Music fans can get a sneak peak at the first 30 days of scheduled performances by going to yahoo.com/live. Starting Monday, July 14, they can sign up for text, email and calendar reminders for the concerts they want to watch — and invite their friends to tune in, as well. Fans will have the freedom to stream concerts wherever they are through Yahoo Screen on iOS, Android, mobile Web, desktop, and Smart TV platforms including AppleTV, Roku and Xbox 360.
Live moments are the most memorable — whether it's your favorite band's performance of a lifetime, that amazing last-second goal that crowns the world champion, or an unforgettable acceptance speech that goes viral. And in today's on-demand entertainment environment, live experiences are the only ones that we all share together, at the same time," said Kathy Savitt, CMO of Yahoo. "Together with Live Nation, we are excited to bring millions of fans together to share these moments through the new Yahoo Live experience."
Can you imagine SiriusXM as the platform for music discovery, band discovery, and social interaction?  There was a day when this seemed quite possible, but I fear it is evaporating before my eyes.  When the proposed deal with Liberty Media was announced in January I was having to hold myself back from getting too excited about the wealth of possibility.  Perhaps it can still happen, but as yet SiriusXM has not seemed to take a big step like this.  Consider the statement below:
Live Nation produces more than 23,000 annual shows for 60 million fans globally. With the Live Nation Channel on Yahoo we are bringing these amazing artists with great production to the 800 million monthly Yahoo fans. This channel will create a powerful new way for artists to continue to grow their global fanbase," said Michael Rapino, CEO of Live Nation Entertainment.
In addition to the biggest collection of concert live streams available on the Web, the Live Nation Channel and Yahoo Screen will feature an on-demand catalog of songs on video and hundreds of insider vignettes including behind-the-scenes footage, artist interviews and more.  Again, this would have been a tremendous way to bring SiriusXM to the masses.  Perhaps in due time.