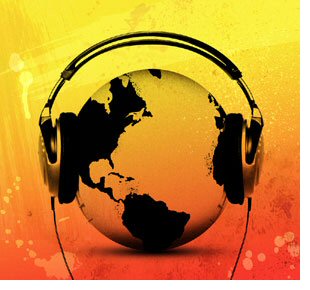 The National Association of Broadcasters is applauding a recent Harris interactive poll that appears to indicate consumers want FM radio in cellular phones. The NAB hired Harris to conduct the survey which used 2,587 participants. While I have little doubt that FM as a feature would be a novel idea, the current state of the cell phone market typically avoids installing FM capability. The reasons surround cost as well as a lack of consumer demand. Cell companies are typically quite fast at seeking out and implementing consumer desires. The fact that most cell phones do not already have FM is telling in and of itself.
The NAB has tried to link the royalty debate to mandated inclusion in cell phones. Cell phone manufacturers balked at the suggestion that they be mandated to include FM radio in their phones. An FM receiver would allow terrestrial radio to pay less in royalties by avoiding people tuning in to the Internet feed (Internet radio pays higher rates). This would also limit data streaming on cell phones, which is a source of revenue.
According to the Harris Survey 76% of cell phone owners would consider paying a one-time fee of 30 cents to access local radio stations through a built-in radio chip.
– The survey says that local weather and music are the top reasons consumers would listen to their local stations on their cell phones. Seventy-three percent of cell phone owners indicated that having a radio built into their cell phone capable of providing local weather and emergency alerts in real-time would be "very" or "somewhat" important.
– 66% of adults would use a built-in radio, while young adults are even more likely to use such a feature. Seventy-one percent of 18-44 year olds as well as 73 percent of single and never married adults indicated they would use a built-in radio to listen to local stations if their phone was equipped to receive local radio stations without using mobile apps or their cell phone provider's data plan.
As many are aware, the way a question is asked can carry a big influence on how it is answered. The NAB wants consumers to want FM in cell phones. It is a big money saver for terrestrial radio and mandated implementation would boost the business model of terrestrial radio.
Whether you agree with the poll or not, one thing is certain. The NAB will be lobbying for an FM inclusion mandate and cell manufacturers will be lobbying against it. Terrestrial radio is seeking a smart phone advantage over Internet radio providers such as Sirius XM Internet Radio, Pandora, and Slacker.