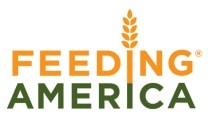 If you are a charitable organization with the goal of feeding America what is the best way to do it? Television makes sense, but the costs can be quite extensive. Traditional radio is another option, but that would require a lot of coordination with scores of radio stations, and even then they would only reach a limited segment of the population. So what did Feeding America do? They tapped into the best solution for reaching the entire continent….Sirius XM Radio.
Feeding America has a mission of feeding those that are hungry right here on our own shores. Their goal is to feed 670,000 summer meals. Why summer meals? The answer is easy. The most needy among us often qualify for assistance or even free meals for their children at school. Many schools serve two well rounded meals each day (breakfast and lunch). When summer vacation comes, many of those in need find themselves financially strapped to provide enough food.
It's so important for growing kids to have a consistent source of nutritious food. But during the summer, providing that food can be extra tough on parents. Our goal is to provide 670,000 summer meals for kids and their families. YOU CAN HELP! Every $1 can help provide enough food for 7 meals. For only $39, you can help provide three meals a day all summer long.
Various Sirius XM channels and personalities have taken the torch in an effort to feed those in need. Martha Stewart, Oprah, The Sirius XM Stars Channel, and Out Q are among those channels that link to Feeding America on the Sirius XM websites.
The crux of the campaign right now is a simple $39 donation that can feed a person all summer long. I realize that money is tight for many, and so does Feeding America. There are many ways you can help. Participating in a food drive, or donating time at a local food bank are ways that anyone can participate. Here at SiriusBuzz we do not ask you donate anything even though people like this site. Instead, we ask that you merely consider worthy and worth while charities, of which Feed America may be one.
For more information on Feeding America, and how you might be able to help visit their website.
Position – Long Sirius XM Radio