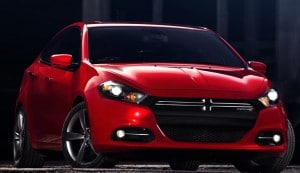 Over the years SiriusXM Satellite Radio has enjoyed a coast to coast footprint making the best in audio entertainment an easy decision for consumers.  For about $15 per month subscribers have access to hundreds of channels including music, talk, sports, and news.  For many passionate fans of the service it was a "no-brainer".  The service is not overly expensive and delivers real value.
Then the smartphone came and changed the audio entertainment landscape a bit.  Services like Pandora, Slacker, Spotify, and iHeartRadio were now available in a mobile platform.  Consumers that wanted to quickly became adept at connecting a cell phone to an audio entertainment system via an auxiliary input.  The next step was wireless connectivity.  It was an advance, but not yet a substantial one.  It did make streaming content easier, but the dashboard was still dominated by terrestrial radio and SiriusXM.  The Holy Grail would be a car that is its own WiFi connection.  Well, 2013 looks to be the year where the WiFi car makes its boldest step yet.  And this is not just for the luxury cars.
The 2013 Dodge Dart is being heavily advertised right now.  Chrysler has made it known that this car, starting at about $16,000 has its own WiFi.  Essentially the Dodge Dart creates its own 3G Hotspot that carries a range of 15o feet!  For just $29.95 per month a consumer can now have a connected car, saving the cell phone for the functions it was originally designed for.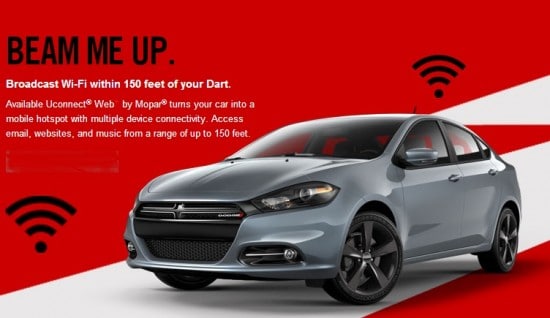 With a car being its own WiFi connection the ability for consumers to access great content from many providers is now a reality.  Simply stated, the competition for the dashboard will be heating up.  While it could be argued that this will have a negative impact on SiriusXM, it could also have positive attributes.  Certainly the satellite radio provider will lose out to some competitors, but one key element that is on SiriusXM's side is exclusive content... and tons of it at that.
It is the content that SiriusXM has that could be the difference between a consumer activating a Pandora app and simply streaming music, or activating a SiriusXM subscription and opening doors to sports, news, and talk that is unparalleled.  One key for SiriusXM is to remain at the top of the food chain.  The company has taken several steps to do just that.  To remain on top the following critical aspects of the company need to be maintained, improved upon, or implemented:
Keep exclusive content on board.  SiriusXM has done a pretty good job of this, but that will get harder.  As WiFi cars roll out competitors will now look beyond the dashboard and chase ways to grow themselves.
Top notch customer service - When you are the only show in town you can actually afford to not have top notch service.  When competitors arrive, and consumers have choices, you need to be at the top of your game.  One angry customer can cancel quickly and the loyalty is gone.
Expand the marketing for SiuriusXM Internet Radio - SiriusXM does have Internet radio.  It has in the past been seen as a value added aspect of the business, but it is time to take things to the next level.  SiriusXM Internet Radio has features like On Demand, where consumers can select great content and listen to it when they want.  This was not available over satellite, but is an awesome feature on the Internet side of SiriusXM.  SiriusXM can use the Internet capabilities to make the consumer experience much more unique and special.
Launch Personalized Radio (Internally named MyControl) - SiriusXM personalized radio refines the consumer experience even more.  This has potential to be a staple in setting satellite radio apart from everyone else.  The sooner SiriusXM makes this step the more ready it can be for consumer acceptance as more and more WiFi cars roll off of the assembly line.
Offer Up a sampler service - Yes, people that buy new cars get a free trial, but SiriusXM can up the ante by keeping a small sampler service available on the web based platform.  Because it is web delivered there are fewer limitations and SiriusXM can actually insert advertising as it desires.  This will allow users to sample sides of the service like On Demand and see that there is value in a SiriusXM subscription.
Get great dashboard real estate - This is important.  Last year when Toyota was at the New York Auto Show showing off Entune, the screen for audio entertainment and apps did not include SiriusXM, but instead Pandora and IHeartRadio.  SiriusXM can not give up dashboard space that it has worked so hard to garner.
Have Updated apps - SiriusXM needs real improvement here.  The app on an iPhone 5 is not up to par.  There is no longer a Blackberry app, and the new windows Phones that are being heavily marketed have no app at all.  SiriusXM needs to be a leader here.
Beginning this year consumers will be faced with a choice of whether or not to pay about $30 per month to make their car a WiFi hotspot.  There are many that will embrace this, but many that will not.  If you want the hot-spot as well as SiriusXM you could be looking at $45 per month.  That price-point could have budget conscience consumers really considering whether or not they want both.  On one hand they could get a hotspot and pickup Pandora, AhA, Spotify, Slacker and more, while on the other they would get SiriusXM.  Things could get quite interesting!
The biggest thing on SiriusXM's side is that the company makes money and is already viable.  That advantage is HUGE but, this is no time to rest on laurels.