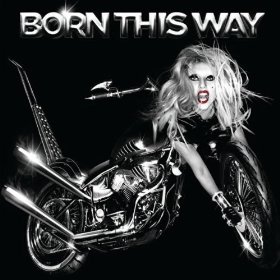 For today only people can get Lady Gaga's entire "Born This Way" album for the low price of $0.99. It is not a deal from iTunes, nor from Google. It is a deal from Amazon, and is good for today only. Why would Amazon make such a great deal available? The answer is simple. This sale is a "loss leader" for the company. They will lose money on the sale of this album, but hope to get consumers to understand that Amazon sells music, but perhaps more importantly, that they sell storage space in the Cloud through their Cloud Drive service.
Cloud drive is a storage service that allows users to store their audio entertainment library remotely and then access it from virtually anywhere, and on any device capable of accessing the Internet. Companies oft use loss leaders to attract consumers. With Amazon all a person needs to do is buy one album and they instantly have a Cloud Drive account of 20GB, enough to store about 4,000 songs. Buy buying Lady Gaga's Born This Way at just $0.99, a consumer can store 4,000 songs for a year with Amazon.
As a satellite radio investor one of the fears I have is when large companies decide to make big moves and changes that involve music. It is one thing to compete against Pandora and Slacker with limited budgets, it is another thing entirely to compete against Amazon, Google, and Apple going to the cloud and making stored music more widely available through mobile devices that can easily connect to the dashboards of newer cars. Sirius XM is unique enough in their content to weather the storm, but one key is keeping people listening to your service over those offered by others.
As a passionate satellite radio fan I spend many hours listening to Sirius XM. However, they are not my sole source of audio entertainment. When at home or at the office I spend also spend time listening to Slacker. I like the fact that Slacker allows me to skip songs and get to songs I like in an easier manner. Now, having a smart phone, Slacker has made its way into my in car listening. The cloud is not far behind.
The hardest thing for a company to do when they launch is to get people to try their product. Amazon is capitalizing on a popular artist with a huge following to do just that. Sirius XM accomplishes the same with promotional trials in the car when someone buys a new auto. Perhaps the company needs to look at a new promotion to boost the Internet radio side of their business to keep their edge. One suggestion….Groupon.
Position – Long Sirius XM Radio