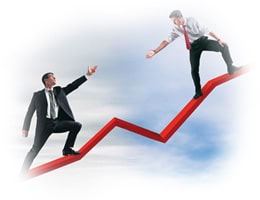 SiriusXM announced its quarterly earnings today and the company did not disappoint.  Though it was already disclosed that the company had met or exceeded all guidance, the big news was that instead of posting the expected earnings of 2 cents per share, SiriusXM hit 3 cents per share.  Highlights included:
2014 Revenue Climbs 10% to $4.18 Billion
Net Income Increases 31% to $493 Million in 2014
Record Adjusted EBITDA of $1.47 Billion in 2014, up 26%
2014 Free Cash Flow Reaches Record $1.16 Billion, up 25%
$2.5 Billion of Stock Repurchased in 2014
SiriusXM's quarter included record revenue of $1.09 billion and $4.18 billion for the fourth quarter and full-year, respectively.  Net income was $143 million Q4 and $493 million for the full-year.  This beat the previous year by a healthy margin. Net income per diluted common share was $0.03 and $0.08, respectively, in the fourth quarter and full-year 2014, versus $0.01 and $0.06 in the fourth quarter and full-year 2013.   SiriusXM's Adjusted EBITDA was $381 million and $1.47 billion, respectively.
SiriusXM's 2015 guidanjce is as follows:
Net subscriber additions of approximately 1.2 million,
Revenue of approximately $4.4 billion,
Adjusted EBITDA of approximately $1.6 billion, and
Free cash flow of approximately $1.25 billion.
The company now has 5,643,849,000 fully diluted shares as share buyback's in 2014 continued.  The company bought back 739 million shares during the year and is committed to repurchasing another $1.7 billion worth of stock.  Overall, in the last 2 years, the company has retired approximately 1.3 billion shares.  SiriusXM has a healthy cash position of $147.7 million.
SiriusXM also reported stable churn of 1.8%, and improvement over the 1.9% we saw last year.  The company reported an Average Revenue Per user of $12.49 and a subscriber acquisition cost of $33 per share.  The customer service and billing expenses per average subscriber were $1.07, a slight uptick.
An item of concern in the quarterly report was the decline in the companies ability to convert trial subscribers to self-paying subscribers.  The conversion rate is now down to 40%.  This is the lowest conversion rate that I have seen.  the number is less of a concern when car sales are growing, but should be monitored by investors.  the conversion speaks to price elasticity and the "stickiness" of the product.
Last year at this time SiriusXM investors were in the throws of debate about a buyout offfer from Liberty media.  Ultimately Liberty pulled its offer off of the table.  ironically, the stock buyout was at about the $3.69 level we are currently seeing as a 52 week high.  Thus far, 2015 has not delivered any excitement on the Liberty media front, but has seen very positive auto sales.
From a technical standpoint, the new 52 week high sets up a bullish stance for SiriusXM.  In fact, the bullishness is such that a small run could be in the making.  Positive news going forward could stoke the fires.  The channel that SiriusXM has traded in all year is, for the moment, broken.  If SiriusXm can work through $3.75, there is a distinct possability of testing the $3.80's.  For the first time in months the technicals are showing decent strength across the board.  stay Tuned!