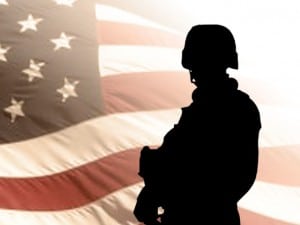 Every so often, the stars align just right and everything in that moment is perfect. Today was one of those days, at least from my perspective. I happen to be a fan of Queensryche.  The band has a new album coming out soon titled "American Soldier" and I have tickets to see them in May. It goes without saying that I was pleased to hear that band members will take over Sirius XM's Hair Nation this weekend from Friday to Monday.
Sirius XM is doing something extraordinary with this event that deserves not only a mention but a loud applause from consumers and investors alike! From Sirius XM's website:
"For those who serve and for those who rock, Hair Nation's got your back! Every good soldier deserves a rockin' soundtrack and during Hair Nation's American Soldier weekend we're handing over our programming to the soldiers, their families and their friends. So if you know a soldier and want to play their favorite '80s or '90s hard rock song, email us now (hairnation@siriusxm.com), and every request that makes it on air will be emailed to you (as an mp3), just in case you want to send it to the dedicated soldier. In addition, every hour Hair Nation will have Geoff Tate and Scott Rockenfield from Queensryche introduce and play songs off their new release American Soldier (out in stores March 31st and the inspiration behind this specialty weekend), plus songs from the awesome Queensryche catalog. Sirius XM gives our soldiers the music they need to protect the country they love, and for that we salute you! "

Soldiers around the world will be able to connect to one another, their families and friends while we, who owe our freedom to these brave men and women get to bear witness to this truly global event. This weekend will mark an incredible beginning to the future of Sirius XM Radio.
Position: Long SIRI