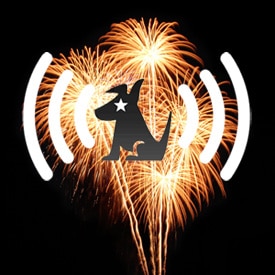 The long awaited conclusion of regulatory purgatory that began on February 19, 2007 for Sirius, XM and their shareholders is over. The merger was officially approved when the consent decree was signed moments ago. As advertised, the commission vote fell along party lines with a 3 – 2 split decision.
The definitive agreement indicates that the companies will be combined in a tax-free, all-stock merger of equals. Terms of the deal call for XM shareholders to receive 4.6 shares of Sirius common stock for each XM share held. The transaction is structured as a merger of equals, with Sirius and XM shareholders each owning 50 percent of the combined company.
In a victory for consumers, the content of Sirius and Xm will be joined and in most cases will cost less with a la carte packaging, a revolutionary idea that allows Sirius and Xm listeners to pick and choose the package that best suits their needs. The voluntary concessions include:
Turning 24 channels over to non-commercial and minority programming.
Three year price freeze
Open Access
A-La-Carte pricing available within 3 months of deal closure
Concessions agreed to as part of the enforcement issues included requirements that the companies:
adopt comprehensive compliance plans, and take steps to address any potentially non-compliant radios remaining in the hands of consumers;
in the case of XM, within 60 days of the order adopting the Consent Decree, shut down 50 variant terrestrial repeaters, and shut down or bring into compliance an additional 50 variant terrestrial repeaters;
in the case of SIRIUS, bring into compliance or shut down up to 11 variant terrestrial repeaters within 60 days of the order adopting the Consent Decree. These terrestrial repeaters were shut off by SIRIUS in October 2006 ; and
make a voluntary contributions to the United States Treasury of approximately $17 million in the case of XM, and approximately $2 million in the case of SIRIUS.
The FCC will open a new case to look more closely at HD inclusion. Additional concessions were not released at this time.
[ Via Reuters ]
UPDATE:
Sirius closed at $2.25 per share on July 25, and XMSR closed at $9.28 per share. If Sirius and XM close the deal tonight (court is open til 11:00 PM), then the arb spread was $1.08 on XM shares, making for a good trade.
Thinking about it a bit deeper, there are likely a few things that Sirius and XM need to wrap up prior to getting the deal consummated. I think Monday afternoon will be the consummation date.
Position: Long Sirius, XM.