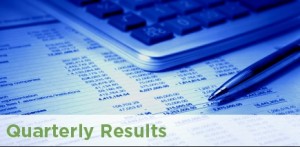 As conference call day inches closer, analysts are beginning to weigh in on the prospects of the Q4 earnings report from SiriusXM.  Wunderlich's Matthew Harrigan is maintaining a Hold rating and a $3.50 price target.  While some investors may not like this rating, it is a prudent move on Harrigan's part.  Many analysts wait until after the call to make bolder moves in models and assumptions.  Harrigan is looking for:
Revenue of $1.079 billion vs. street average of $1.8 billion
Operating income of $356.3 million
Operating margin of 33%
Free Cash Flow of $324 million
Harrigan sees some exposure to competition.  Manufacturers are seeking to expand on the "connected car" concept, and while that does not exclude SiriusXM, it does bring other players into the dashboard.  A key aspect of this for SiriusXM is locking up exclusivity where it can, and being as relevant as possible in other technology areas such as traffic, weather, navigation, etc.
Matthew Harrigan has traditionally been pretty accurate in assessing this space.  In my opinion the call will be well received tomorrow, but there will not be any earth shattering revelations that drive the stock price.  Auto sales in January were robust, so the start to the year has potential.  Stay Tuned!