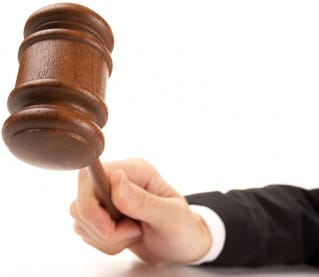 A Federal judge has ruled in favor of the Turtles in a lawsuit about royalties that may mean that the Turtles and Sirius XM are not "Happy Together".  In addition, the ruling may pave the way for royalty payments to many other artists who's songs predate 1972.  The copyright laws in the United States deal with royalties post 1972 and leave the issue of pre-1972 recordings up to each state.  The Turtles filed their case in California.
The decision by the judge will also be ammunition in a Sound Exchange suit against SiriusXM for its exclusion of pre-1972 air plays from standard royalty payments.  While this issue of pre-1972 will not really endanger the SiriusXM business model, it will carry some minor impacts to the cash position and how the company conducts its business.  SiriusXM has several channels dedicated to decades that pre-date 1972.  The bigger issue is that the Turtles are seeking $100 million and a class action status that could really put a dent in the cash position of the company.  The ruling this week means that investors need to consider the possibility of ultimately getting an unfavorable result from the suit.  Part of the ruling stated this:
 "While Sirius XM's statement of the rule of statutory construction is accurate, it is inapplicable here because there is no pre-1982 (or post-1982) body of California common law denying sound recording owners the exclusive right to publicly perform their recordings. Sirius XM cannot point to a single case in which a judge considered facts implicating this right or even theorized on the right then decided that the right of public performance does not attach to ownership of sound recordings in California. The Court cannot extrapolate a common law rule regarding public performance rights in sound recordings if the facts that would prompt a court to rule on the issue have simply never been presented in a California court. In this judicial void,the rule of statutory construction requiring express statements to alter the common law does not apply because, when the legislature passed § 980(a)(2), there was no common law rule in California rejecting public performance rights in sound recording ownership…"

IV. Conclusion
For the reasons above, Flo & Eddie's motion for summary judgment is GRANTED on all
causes of action, but only so far as the claims are premised on Sirius XM's public performance
of Flo & Eddie's recordings, not its alleged reproductions.
IT IS SO ORDERED.
This issue is not going to go away.  Royalties have been an issue surrounding services like SiriusXM and Pandora for quite some time.  In fact, until there is more clear and concise laws on the books, there will always be instances where one side or the other can assert one stance or another.  With a lot of ambiguity still at play, there is potential that other artists begin trying to file their own suits in any number of states.  Stay Tuned!