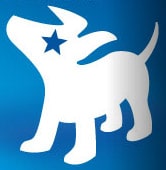 In a newly released research report Wunderlich Securities Matthew Harrigan retained a favorable bias on SIRIUS XM Radio (SIRI) despite a continued Hold rating on the equity. The reason for his bullish outlook is attributable to Sirius XM's raised guidance as well as bullish projections on auto sales going forward. Auto sector analyst The A.T. Kearney projects 16.8 million cars being sold in 2012, just a year and a half away.
Harrigan notes that 2012 sales of 16.8 million would actually raise his price target to $3.00 would actually increase our price target to above $3 from $1.25. Harrigan is standing pat on his rating and price target in part because he sees vulnerability to the uncertain U.S. economic conditions.
Key Point
A.T. Kearney is very bullish on the auto channel. They are projecting U.S. vehicle sales to reach 16.8 mm in 2012, 17.8 mm in 2013, and 18.6 mm in 2014, while adhering to what he would view as an aggressive 11.7 mm in 2010. An 11.7 mm run rate would increase our SIRI target to $1.45.
The analyst community seems to be a bit more bullish on Sirius XM since the raised guidance, but not quite bullish enogh to generate upgrades. The cards are all in the deck, but the economic hand is yet to be determined giving the analysts pause in getting to aggressive.
Position - Long Sirius XM Radio