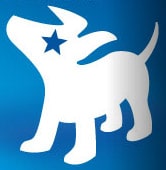 In news that will likely be welcomed by long investors in Sirius XM radio, Mark Wienkes of Goldman Sachs is terminating coverage of the sole satellite radio player. Wienkes is continuing employment at Goldman, but the firm announced today, "We are terminating coverage on the following companies: Entercom Communications (ETM), Entravision Communications (EVC), and Sirius XM Radio
(SIRI). This is our final report on these companies."
Wienkes may well be known as the satellite radio analyst who was right for all of the wrong reasons. While his price targets came to fruition, his models were a stark difference in many instances from actual numbers reported by the company. The fact of the matter is that a negative report and lower price target could have been issued on virtually any company over the past 6 months and come to fruition.
Investors and Mongo alike may have a reason to keep their chin up today, as Wienkes has been vocally critical of the company, and seemed to have the uncanny ability to issue his reports at the most inopportune times.
Goldman Sachs did disclose the following, specific to Sirius XM:
Goldman Sachs expects to receive or intends to seek compensation for investment banking services in the next 3 months: Entercom Communications Corp. ($0.96), Entravision Communications Corp. ($0.62) and Sirius XM Radio Inc. ($0.17)
Goldman Sachs had an investment banking services client relationship during the past 12 months with: Entravision Communications Corp. ($0.62) and Sirius XM Radio Inc. ($0.17)
Goldman Sachs makes a market in the securities or derivatives thereof: Sirius XM Radio Inc. ($0.17)
Position: Long Sirius XM