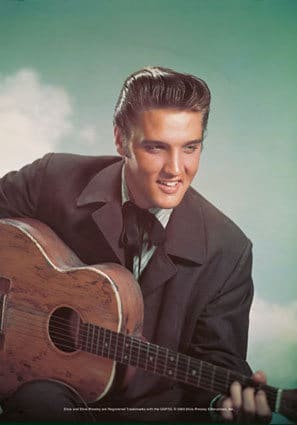 The King of Rock and Roll has come out in support of the merger of Sirius and XM. While many feel that Elvis passed away many years ago, his legacy lives on, and that legacy is in full support of the merger. In a filing with the FCC Elvis Presley Enterprises did not dance around in "Blue Suede Shoes", or beat around the bush with gyrations, they simply expressed "Love Me Tender" words for the marriage of Sirius and XM.
The Elvis filing stated, "Like Elvis fans, satellite radio listeners are diverse. This merger promises not only to provide more options, and a wider array of content for varied interests, but through the recently announced a la carte packages, it will also allow listeners to make more individualized choices regarding the programming they wish to receive. A range of programming options will be available at varied price points, promoting greater satellite radio accessibility and consequently expanding the universe of potential listeners."
So there you have it. The King has expressed his wishes.
Position - Long Sirius, Long XM