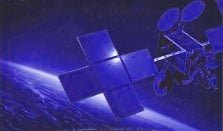 Many investors receive proxy voting materials throughout the year for each and every equity they own. Some investors participate and vote, while others, because they agree with the recommendations of the Board of Directors, simply do not vote, thereby passing their votes to the Board to cast.
With the Sirius and XM merger, there are some issues surrounding the voting that investors need to be aware of, and these issues differ depending on which equity (SIRI or XMSR) you own. The bottom line is that voting is very important.
SIRIUS
Unlike proxies for electing board members, where a non vote is passed on to the BOD to cast, the merger proxy differs. With this merger, a non vote is counted as a "NO MERGER" vote. THE BOARD OF DIRECTORS CAN NOT VOTE THE SHARES OF NON VOTERS. This means that a simple majority of shares is required by the actual shareholders in order for the merger to gain shareholder approval. Simply sated, if you are for the merger you need to make sure that you vote your shares.
XM
With XM, the process follows more along lines of typical proxies. A non vote by a shareholder is passed along to the Board of Directors to cast. It is still important that shareholders express their opinion. In the case of XM, institutional ownership accounts for a substantial amount of the shares, but your vote is still important.
Investors can vote in three ways:
1. Mail in your completed Proxy
2. Vote by Telephone (The telephone number is provided on your proxy card)
3. Vote by Internet (For SIRI www.proxypush.com/siri) (For XM www.investorvote.com)
Specific voting instructions are available in the proxy materials for the companies, and various information that investors may want to review is readily available. Both Sirius and XM maintain Investor Relations sections on their respective websites.
The shareholder meetings will be held on November 13, 2007. Investors should get their voting completed as soon as possible.
Position - Long Sirius, Long XM