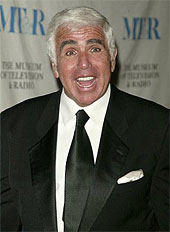 I didn't think it was possible, but I am actually more excited about this insider stock purchase by Mel Karmazin than I was following the approval of the merger. This could not have come at a better time for Sirius and its investors, as the stock has been in free-fall mode lately.
It has been my opinion, that the company had to do something to reignite investor confidence. In fact, just 2 days ago I wrote that Mel and Company should buy shares for just this reason! This is a huge step in the right direction and should signal that a bottom has been reached and the worst is over. At the very least shorts have been put on notice that company executives are willing to buy at any time. I would not be surprised to see Mr. Parsons step it up himself and follow through as well.
Mr. Karmazin increased his position to 8,500,000 shares. This latest purchase of 2 million shares came at a cost of 1.3732 per share, for a total investment of 2,746, 400.00 (plus commissions). With today's purchase, Karmazin owns $11.8 million of the stock directly and 33,800 shares through a retirement plan.
Coming just days before Sirius is to release Q2 numbers, this can only be seen as a positive to Wall Street critics.
[ SEC Filing ]
Position: Long SIRI