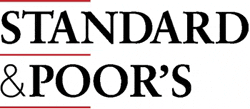 Standard & Poor's Ratings Services affirmed its corporate ratings on Sirius XM Radio Inc. and removed them from CreditWatch with developing implications, where they were placed on March 4, 2008.
The combination will eliminate the intense competition for subscribers and overbidding for programming contracts that has impeded profitability. "We believe the company could achieve significant operating cost savings," said Standard & Poor's credit analyst Hal F. Diamond, "though it may be challenged to meet its financial targets of $300 million in EBITDA in 2009, and positive free cash flow."
New debt the company may wish to issue remains on CreditWatch with developing implications "until additional information becomes available regarding the ultimate capitalization and the effect of cost-saving plans and growth initiatives on secured and unsecured recovery at Sirius and XM."
This should now enable Sirius to receive much better financing going forward.
[SiriusNewsRumors]