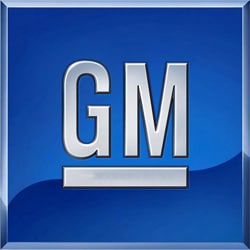 The announcement made by Sirius XM Satellite Radio (NASDAQ:SIRI) is likely much bigger than their headline indicates, and much bigger than many investors even realize.This is not a "Certified Pre-Owned" deal, nor is it relegated to one brand. What Sirius XM announced was that more than 1,000 General Motors dealers will offer a three month promotional subscription on ANY satellite radio equipped used car sold REGARDLESS of brand.
One chief complaint of satellite radio investors for years has been finding a way to monetize the inactive radios already in cars, but no longer part of the subscription base. Deals giving certified pre-owned (CPO) buyers a promotional subscription have been in place for quite some time, but most used cars sold are not CPO cars. Thus, while there was a benefit to the company, Sirius XM was not seeing a massive influx of promotional subscriptions.
In a press release issued today the company stated:
Sirius XM Radio today announced that customers will automatically receive a 3-month subscription to SiriusXM when they purchase a pre-owned vehicle factory installed with satellite radio, regardless of manufacturer, from over 1,000 participating GM dealerships across the United States.

For the first time, participating GM dealers will provide customers purchasing non-GM pre-owned vehicles a 3-month subscription to SiriusXM. Customers purchasing Sirius or XM satellite radio-equipped pre-owned vehicles will have access to commercial-free music, and premier sports, news, talk, comedy and a selection of premium programming.

"Providing our pre-owned vehicle customers the very best value and buying experience is something we strive for everyday," said Jason Brickl, CEO, Ballweg Family of Dealerships, and Co-Chair, General Motors National Dealer Council. "My dealerships have enrolled in the SiriusXM program and I encourage all GM dealers to sign up and take advantage of this opportunity to add value to their inventories and pass along this 3-month introductory subscription of satellite radio to their customers."

"For the first time ever, participating GM dealers are able to give their pre-owned vehicle customers a 3-month subscription to SiriusXM regardless of vehicle brand," said Joe Verbrugge, Senior Vice President and General Manager, Automotive Remarketing Division, SiriusXM. "GM dealers across the country are responding enthusiastically to this opportunity to give SiriusXM to their customers who won't need to sacrifice innovative technologies or entertainment when buying a pre-owned vehicle."

General Motors will continue to offer customers a 3-month subscription to SiriusXM with the purchase of new and Certified Pre-Owned Cadillac/Chevrolet/Buick/GMC vehicles that are factory equipped with SiriusXM.
This new type of deal will add a whole new dynamic to the Sirius XM subscriber picture. The used car market is HUGE, and there are millions of satellite radio equipped cars that are potential subscribers. This deal is big enough to throw a serious curve ball in analysts trying to count and gauge subscribers (depending on whether or not Sirius XM receives payment for these subscriptions). This type of deal could even grow to include brands like Ford in the near future.
If no payment is made for these subscriptions, these promotional trials will not be counted in the subscriber pool unless they become "self-paying" after the promotional period expires. What this will do is balance out the subscriber pool dynamic, and also help offset the poor sales seen by Japanese automakers due to the disaster in Japan.
Promotional subscriptions are divided into 3 categories, "LEADING", "POINT-OF-SALE", and "TRAILING". Leading subscribers are counted when the company receives payment at the time a vehicle is manufactured. Point of Sale subscribers are counted when a vehicle is sold. Trailing promotions are only counted if a consumer elects to become self-paying after the promotion ends. To get an understanding of these categories, readers can refer to the SiriusBuzz monthly report on auto sales.
The ramifications here are huge, and SiriusBuzz will be taking a deeper look soon. Stay Tuned
Position - Long Sirius XM Radio>