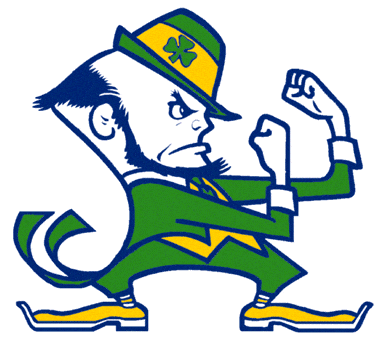 Sirius XM announced today that it will carry all Notre Dame football and basketball games over the Internet. Sirius has enjoyed a relationship with Notre Dame football since 2004, and this latest offering via the Internet certainly raises the bar. The company press release states:
"SIRIUS Internet Radio (SIRI) will be the exclusive online home of every Notre Dame regular season football game and will carry every Fighting Irish regular season men's basketball game live. It marks the first time that radio broadcasts of live sporting events are available on the SIRIUS Internet Radio platform."
Last night on our weekly SiriusBuzz radio show, I made a case for the rumor regarding the new version of Apple's iPod to include Sirius XM. We will all know on September 9 when Steve Jobs takes the stage. My main point of contention is that the slowdown in iPod downloads has been due to a perceived lack of content by critics.
In viewing many posts from past discussions between Apple and Sirius from 2005, the idea had been rejected by Steve Jobs in the past due to what he called, insufficient content. Not only is that not the case anymore, but Sirius and XM are the content distribution leaders. In fact, Tony Wible sees a shift in the business model to more of a content provider through new media devices.
This latest exclusive Internet offering of Notre Dame sports certainly makes a union more likely. At the very least it demonstrates Sirius XM desire to increase penetration of it's service through the world wide web, which I discussed recently in another article.
Rumors aside, this is a further sign of the globalization of satellite radio.
Position: Long SIRI