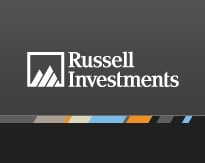 The Russell Reconstitution has happened, and for many investors there is a disappointment in the stock price reaction to huge block buys that moved the stock price only a few cents on more than 250 million shares of volume. For investors that chose to play the Russell trade at $0.95 to $1.00 or below, a modest 5% to 10% gain was all the action we saw. While the gain is good, it is not the 10% to 20% temporary pop that I was hoping for and well below the projections of many investors thought would happen.
So what caused the pop to fizzle out? There will likely be many opinions on the matter, but the simple facts of supply and demand may hold the most water. Sirius XM is a highly liquid stock and in simple terms a couple of hundred million shares were scoffed up without much of a blip on the ticker. Sure everyone knew this huge buy was coming, but to have it happen with only a few cents swing is an indication that there were plenty of shares available to conduct the transaction.
While this disappointment is tough to swallow, the bullish technicals such as Exponential Moving Averages are still in tact. Additionally the already strong support just above $1.00 will now get even stronger. Sirius XM had moving averages converge last week, and the equity has been trending bullishly since with each moving average being higher than the next across the board. This is a very bullish indicator. The buying pressure is not over yet, and investors need to think about there strategy going forward. There are hundreds of "clone" and "mirror" funds that will now have to take their own positions in Sirius XM. This will be happening early next week. Sirius XM is currently trading at about $1.06 meaning some funds will be able to hop in cheaper than the Russell Index. Investors will need to still watch things closely as the dust settles by mid next week.
The Russell Index should give official word on exactly what Funds Sirius XM is in any time now. To date they have only officially stated the Russell 3,000 and Global Indexes. At a minimum SIRI will be in either the Russell 1,000 or 2,000 as well with most speculating that the equity will qualify for the 1,000.
Position - Long Sirius XM Radio