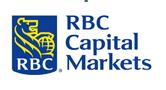 After a long dry-spell of analyst reports on Sirius XM radio, RBC Capital's David Bank has come out with an opinion on Q4. The firm sees a good Q4 given low expectations, but also notes the issues such as debt, car sales, and a potential reverse split weighing on the stock.
The report sees a good Q4 considering made In late November 2008, where Sirius XM CEO CEO Mel Karmazin stated that 4Q revenues should grow at a double-digit rate. The firm notes that this would put the company's performance above guidance of $2.7bn. RBC notes a late December FY2008 adjusted-EBITDA guidance by the company which called for a narrower loss of $200mm. These factors lead RBC to believe that the company will meet or beat guidance.
However, RBC also notes the uncertainty concerning the refinancing of debt due this year as well as soft consumer landscape at both retail and the auto channels. In Bank's opinion these factors will continue to weigh on the stock in 2009. All told, RBC is on the sidelines, and maintaining a Sector Perform rating.
On the potential reverse stock split, RBC sees that such an event is likely to happen. They note managements position that the only reason for reverse stock split would be to comply with NASDAQ
listing requirements of minimum $1 share price. By RBC's estimation, the Board of Directors will be left with few other options but to enact a reverse stock split even if Sirius is able to successfully refinance all its 2009 debt maturities within the next few months.
All in all, the RBC report offered no real surprises either to the up-side or downside. Challenges still exist, and the most notable aspect of the report is their position on the reverse split.
Position:  Long Sirius XM