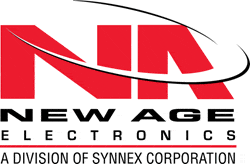 It was announced today that Directed Electronic and Sirius XM Radio are parting ways. Directed Electronics has been the main distribution arm for Sirius Satellite Radio for a few years, and enjoyed the retail boom with Howard Stern's arrival to Sirius, as well as the retail slumps of the past year and a half. The new distribution partner will be New Age. While official confirmation of New Age has not yet been released, we have reason to believe that the company is New Age Electronics, a company that specializes in retail and distribution.
According to the New Age website, the company describes their expertise as:
New Age began as distributor in 1988. Our customers continue to achieve aggressive sales targets and have pushed New Age to expand its service offerings. Today, we offer a complete solution encompassing logistics and product recovery programs.
New Age is creative. We help customers increase profitability by creating unique bundles that enhance sales with high margin peripherals and consumables and work with buyers to create special displays or promotions. We encourage you to shop around. Our prices are competitive and our service sets us apart from the rest. Our low-coast operation allows more flexibility to meet your specific needs.
Furthermore, New Age is able to provide expertise on the pairing of consumer electronics products for total-solution offerings. Our experience can help retailers select all the components they need to sell a complete HD home theater or home office.
New Age makes set up sheets, data sheets and product photos easily available for download our own web site and in many cases we can arrange to take a manufacturer representative into the store to meet you. We also recommend that you take advantage of training programs offered by vendors online
New Age lists partners such as, Belkin, Data Breaker, Canon, Compaq, Hewlett-Packard, JVC, Lexmark, Panasonic, Princeton, Samsung, and Sharp. New Age Electronics is a division on Synnex Corporation (NYSE symbol SNX).
For their part, Directed stated that exiting the satellite radio sector will provide the company with the ability to "recover $20 to $25 million in working capital". To be clear, this is not money that Sirius XM will pay to Directed, but rather the monies that Directed has tied up in being a distributor for satellite radio products. Because of their exit from the SDARS business, Directed will be able to focus their money in other areas such as paying down debt.
The relationship between Sirius and Directed had always seemed to go pretty well. Likely, New Age gave better terms in order to make inroads into the sector. In the Directed Electronics announcement, they stated, "The agreement specifies that SIRIUS or its new distribution partner will purchase substantially all remaining satellite radio receiver inventory from Directed in the first quarter of 2009 and assume full responsibility for all product returns and warranty costs after January 31, 2009, regardless of when the product was sold."
This means that Directed will likely remain active in Q4, but will completely sever ties beginning in Q1 of 2009.
Position: Long SIRI, None Directed or Synnex.