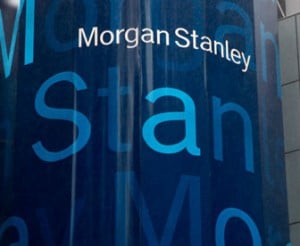 The news hit the wires this morning, and some Sirius XM (NASDAQ:SIRI) investors may be somewhat frustrated.  Morgan Stanley has "Downgraded Sirius XM From Overweight to Equal Weight".  This new opinion by Morgan Stanley joins recent news from Citigroup, which initiated coverage with a $2.20 price target, and Barrington Research with a $3.00 price target.  Obviously there is a wide range of opinion on this equity.  The question is why is the range so wide.
Before going any further it is important to note that Morgan Stanley raised their price target to $2.3o from $2.00.  It was their rating that went down a notch.  In simple terms analyst Benjamin Swinburne is calling Sirius XM a hold at current levels.  Nothing more, nothing less.  When looking at upgrades and downgrades it is important to note the philosophy behind the analysis.  Some analysts like Barrington's Jim Goss are applying higher multiples to the stock, while others are using a more conservative multiple.  In the case of Goss, the multiple is at a point that is likely as high as anyone would want to take it.  With Citi and Morgan Stanley, the multiples are more in line with that of other media companies.
Setting that aside, Swinburne does have some pretty low expectations for some 2012 numbers such as subscriber guidance.  He is anticipating 2012 net subscriber additions to be substantially lower than 2011.  Knowing that subscribers are the bread and butter of the company, it only makes sense that if you believe they will be lower this year when compared to last, that you would be conservative in your estimates.
Where I think Swinburne gets it right is that a more conservative multiple is perhaps warranted.  In my opinion he being overly conservative, but that is simply one opinion vs. another.  Where I think Swinburne gets it wrong is that he is applying much to low of a number to the subscriber picture.  The used car market is finally paying off for Sirius XM.  In fact the company stated that the used car market is ramping up substantially, and Sirius XM just added Chrysler to the list of OEM's initiating used car promotions on any satellite equipped car regardless of brand.  This used car segment is one of the main reasons Sirius XM reported 540,000 subscribers in Q4.  Swinburne is very correct in the fact that the overall deactivated subscribers will grow, necessitating even more gross additions to continue growth.  If you look at things purly from a new car standpoint, there would indeed be challenges.  However, the used car deals are already quite healthy, provide ample room for growth, and are including more and more OEM's.  In my opinion, this segment is being under-considered by Swinburne.
In summary, I see Swinburne as being conservatively right, but for some of the wrong reasons.  This happens.  What we have though is room for Swinburne to adjust his rating once Sirius XM reports their numbers.  If his concerns are warranted based on that call, then he will maintain his stance.  If the company issues guidance substantially different that what Swinburne outlines, then he can always adjust back to an overweight rating.