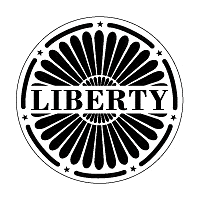 Liberty Media did not wait for Evercore to assess any further.  The media giant withdrew its offer to bring SiriusXM under its umbrella and instead is going to create two tracking stocks.
The first tracking stock will be known as Liberty Liberty Media while the other will be called Liberty Broadband.  Investors in the Current Liberty Media (LMCA) will receive 1 shares of Liberty Media (tracking stock) and 4 shares of Liberty Broadband (tracking stock) for each LMCA share held.  In addition LMCA investors will get other "rights" for class A and B shares of the respective tracking stocks.
Liberty Media tracking stock will trade under the symbol LBRDA, while Liberty broadband will trade under the symbol LBRDB.  Liberty Broadband will be comprised of its stake in Charter, Time Warner, and TruePosition.  At this point the previous offer to acquire the balance of SiriusXM is no longer applicable.  The news, which was released after hours saw Liberty stock move up about 1%, while SiriusXM fell an additional 2.4% from an already low close.
For Liberty Media investors this is another move that, in concept, should unlock value for Liberty investors.  It will also place any immediate action regarding SiriusXM on the sidelines at the moment.  Liberty Media still has several options at it disposal and about $340 million in cash coming from SiriusXM in April.
The creation of two tracking stocks is an interesting concept that Liberty has utilized as a strategy in the past.  With Liberty trading down almost 13% since the beginning of the year, it was an opportune time to make such a move.  This will allow subsequent moves to maximize and tap into value while at the same time positioning itself with a Broadband tracking stock that can become a part of other cable deals.
Liberty, as well as SiriusXM may see some volatility for a few days on this news.  Those that attempted to play the arbitrage of this deal may now consider unwinding positions.  However, because of the various complexities here, it may take some time before the street is really able to assess the deal.