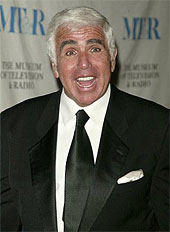 With the economy being what it is, a feel good economic story is hard to digest. It is a challenge faced by many companies, as they try to hold the line, maintain a positive outlook, and guide the street to be understanding of numbers that are better than should be expected, but not as good as years past.
Sirius XM CEO Mel Karmazin spoke with Reuters today, and much of what he outlined should be seen as a positive for the company. However, the street needs more than good intentions and words, and even when a company delivers on their guidance, as Sirius XM did in Q3, people still look at anything with a jaded eye.
Karmazin made several statements, which in normal economic conditions would be enough to get some traction in the equity. Today, this news was simply absorbed with a shrug of the shoulders, and a show me mentality.
POSITIVE POINT #1
Karmazin sees double digit revenue growth on a percentage basis in Q4. Wonderful news that seems to have fallen on deaf ears. In a time when other media companies are seeing double digit declines, Sirius XM Radio is still growing, yet no one seems to care that Sirius XM's revenue is a polar opposite to all of the bad news out there. Perhaps it is too difficult to grasp that there are still companies that are in a growth trend at this point in time.
POSITIVE POINT #2
Karmazin is confident the company can refinance debt due in 2009. Perhaps this issue is the overshadow that simply refuses to go away. Karmazin has been expressing confidence with this subject for a while, and this issue is where a "show-me" attitude is likely warranted. That being said, I have always felt that the company will indeed be able to get the debt issue resolved. I would have hoped that it would have been done by now, but still, it should get done. For the equity to see improvement, an answer on the debt needs resolution.
POSITIVE POINT #3
Karmazin has no immediate plans to cut its subscription prices, even in the midst of the economic recession. At a time when prices are being slashed left and right, you would think news that they will be able to hold the line would be news that is well received. Instead, the street barely reacts. This is substantial news. This means that churn is stable. It means that new subscriber numbers are satisfying the business model. It means that revenue can continue to grow. Perhaps the lack of a profit from Sirius XM tempers this news a bit, but with the continued positive trend shouldn't the street give this a bit more weight?
POSITIVE POINT #4
"We did exactly what we wanted to do for Black Friday, which is not great news because we didn't have high expectations," Karmazin said, referring to the Friday after Thanksgiving, which kicks off the holiday shopping season.
While humble sales are not a positive point, the fact that the company was able to meet their expectations is stable. Had sales been shy of low expectations, the worry lines would rightfully appear. With the news being that holiday shoppers are being cautious, meeting your expectations is a small victory unto itself. On a side note, meeting those expectations did not come without an expense. Many retail radio's came with free service for three months. Thus, you have a new subscriber, but n o revenue just yet.
POSITIVE POINT #5
Perhaps the biggest bit of news from the Reuters Media Summit was Karmazin's statement that Sirius XM Radio is not for sale. "We don't feel that we need to be acquired," he said. "You should assume the company is not for sale."
With stock prices at low levels, one distinct worry many may have is that the company sells itself. Investors who believe in the long term outlook of the concept of satellite radio would potentially be looking at a situation where they would not participate in the success of the company in the years ahead. Of course, there is no guarantee that the company will be an overwhelming printing press of cash, given that it has at times been a printing press of shares. However, those that have maintained faith in the concept should be able to reap the reward should it come.
In the end, it boils down to what transpires over the next few months. Will Karmazin's outlook be realized? Will the street finally be able to digest good news? Will satellite radio be successful in refinancing their debt? There are a few questions that seem to be keeping many hesitant.
[Reuters]
Position: Long Sirius XM