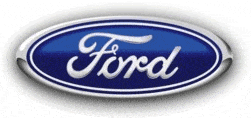 Sirius Satellite Radio and Ford announced today that they are targeting a 70% installation rate for the Ford and Mercury brand of automobiles. Ford had previously announced that their Lincoln brand was effectively at standard equipment. This commitment with the Ford and Mercury brands is a substantial step for Sirius, as it brings Ford up to a similar installation pace as Chrysler.
The Ford and Mercury brands have sold nearly 2,000,000 cars through October of this year, and are on a pace for over 2,600,000. At 70% installation, this would represent annual installations of over 1,800,000 from these two brands alone. Add roughly 150,000 installations from Lincoln, and Ford Motor Company is anticipating about 2,000,000 Sirius installations per year. On top of that there is the Jaguar, Volvo and Land Rover brands to consider. The bottom line is that this is very positive news for Sirius as well as satellite radio as a whole.
Throughout 2007 the OEM channel has been identified as the growth area for satellite radio. With Sirius' major partners now all committing to offering satellite radio installations at 70% or better, the outlook for 2008 and beyond looks more positive.
Position - Long Sirius, XM