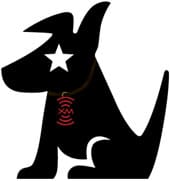 Yesterday we indicated in our article Merger Signed Sealed And Awaiting Delivery , that the formal letter outlining the concessions of the merger would be posted to the FCC website this morning. This has now happened, and the market will now be able to digest exactly what the FCC commissioners are voting on. This letter represents the agreements that Sirius and XM have made regarding the merger, and the issues that the commissioners will consider with the draft order issued by the FCC Chairman Kevin Martin. Concessions include:
A-LA-CARTE PROGRAMMING
50 channels for $6.99 with additional channels priced at $.25 cents each. Capped at $12.95
100 channels for $14.99
A-La-Carte radios will be available within three months
BEST OF BOTH PROGRAMMING
Subscriber will receive their base service (Sirius or XM) and will get the best of the other service for $16.99
MOSTLY MUSIC OR SPORTS NEWS AND TALK
FAMILY FRIENDLY
An $11.95 price for base subscriptions and a $14.95 price for the best of both subscriptions.
PUBLIC INTEREST CHANNELS
The combined company will set aside 4% of the full time channels. Part time channels get aggregated. This currently represents 6 channels from Sirius and 6 channels from XM.
An additional 4% will be leased to a qualified entity which Sirius and XM have no editorial control. The 4% will be maintained as compression technology advances.
OPEN ACCESS
To be included within 1 year of the merger.
SERVICE TO PUERTO RICO
Service within three months of merger
INTEROPERABLE RECEIVERS
Available within 1 year of merger
RATE FREEZE
In my opinion the concessions outlined are not overly burdensome, and do not strip away synergies of the merger. many concessions are outlined for public interest, and in the interest of the consumer. Sirius and XM maintain control over their network, and can grow their business as technology advances.
[ FCC Filing ]
Position - Long Sirius, XM.