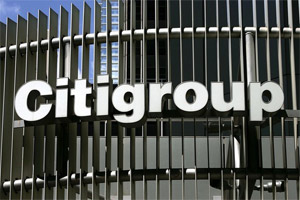 On the heels of three reports issued on Friday, Citi's Tony Wible has come out with his own report today, and joins Barclays in seeing upside potential in Sirius XM Radio. Wible reiterated his buy rating on the equity with a target price of $3.75.
"We believe SIRI's recent stock performance is a reflection of auto weakness, credit issues, and diminishing consumer confidence. These overhanging issues have made it more difficult for investors to appreciate the SIRI's long term value, which we now quantify using terminal cash flow analysis, long term sub estimates, and leverage assumptions."
The analyst outlines three scenarios for investors to consider:
Using a conservative 7x multiple on terminal cash flow per sub we believe SIRI would be worth $1.41 (20%penetration) in a worst case.
The company could be worth up to $4.57 (50% penetration) in an aggressive case.
A more realistic scenario (35% penetration by 2018) suggests that the stock is worth $3.00.
Wible does recognize near term issues that can weigh on the stock, identifying OEM sales and the re-financings as issues that give concern, but also as potential positives once auto sales turn around, and the refinancing happens. Wible has made a conservative assumption by calculating that the $300 mil due in Feb will be funded by an equity offering. He sees improvements in FCF due to merger synergies may put SIRI in a solid position to refinance the remaining $750 mil due later in 2009.
Position: Long SIRI