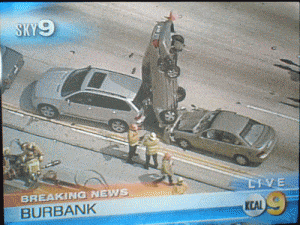 It is hard to believe, but then again it isn't. It appears that once again car sales are down. In most years, the entry of Fall means that there are car deals everywhere as dealerships try to sell off the remaining of this years models to make room for next years. This year, the situation differed greatly. Auto makers have cut production, closed plants, and have inventory that simply does not warrant a huge sale. The customers that do come to shop are having an increasingly difficult time getting their financing, and thus many are simply opting to hold onto their existing wheels.
For satellite radio watchers, the slumping car sales is simply another negative piece of news on the stock. Yes, the penetration rate of installations is increasing, but month after month sales continue to decline. Because the OEM channel is the subscriber driver for SDARS their is a direct correlation between auto sales and the number of subscribers announced in any given quarter. Poor auto sales means fewer subscribers trying out the product.
On the positive side, self pay churn for satellite radio has been stable throughout these tougher economic times. People are feeling financial strain, but they seem to be maintaining satellite radio subscriptions at a pace that equates to past experiences.
While not all manufacturers have given numbers as yet, a few have:
Nissan - Down 37%
Ford - Down 35%
Toyota - Down 32%
Honda - Down 24%
GM - Down 16%
With disappointing numbers well into the double digits, it is little surprise that the overall perception of the economy is not good. In the near term, the auto sector may not see a decent recovery until 2009, and even then, it is a question of how long that recovery will take. Satellite radios will continue to be installed, and subscribers will continue to sign up, but the rate is slowing, and the situation with new car sales does not help matters.
Sirius Buzz will publish our monthly sales report as soon as all data is available.
Position: Long SIRI, No Position OEM's