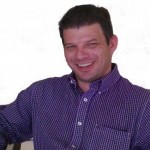 If you have ever listened to radio or watched television you have likely heard of Arbitron. The company conducts extensive research into the media world, and their ratings have been seen as a benchmark in the business for quite some time. The beauty of this recent survey is that it tells investors a ton of information about the American consumer. Understanding what consumers are doing is paramount in media.
Some interesting aspects of the 2011 study tell us what is happening in smart phones, how popular Internet streaming is, the impact of social media, and simply the mindset of the various demographics that utilize media in one way or another. Some key points to this years survey include:
Nearly 90% of U.S. households have access to the Internet and most via broadband connections
Multi-computer households are growing rapidly
Two-thirds of homes with Internet access have Wi-Fi network
More than half of Americans 12+ now have a Facebook® page
Among 35-54s, Facebook use jumps 25% in one year
Smartphone ownership has tripled in two years
Weekly online radio usage crosses the 20% threshold
Ages of heavy radio users closest to population; heavy Internet users skew younger, heavy TV users lean older
Interestingly nearly 24% of those that responded to the survey specifically state they use Pandora while just 12% state they use satellite radio. Satellite radio remains ahead of the iPhone (9%) in terms of use, but has slipped behind smart phones with Google's Android operating system which came in at 13%.
The study shows that 34% of respondents representing about 89 million people listened to Internet radio during the past month. Of that group about half listened to AM/FM on line while the other half listened to another Internet radio service. How sticky is Internet Radio? About 57 million have listened in the last week with a self reported time listening at 9.47 hours per week. In terms of Internet radio Pandora seems to be the big winner with 10% of the respondents listening to the service in the past week.
Some people assume that Pandora and all Internet radio companies appeal to the younger generation seeking freebies. The Arbitron study indicates that the biggest demographic goes to those aged 25-34 (23%). The 18-24 category accounts for 16%, while those 35 to 44 account for 10%. In essence 33% of Internet radio's listenership comes from a demographic many satellite radio investors seem to think would not listen.
As Sirius XM investors and subscribers await satellite Radio 2.0, we often ponder what services the upgrade will offer. Well, Arbitron's study would seem to indicate what consumers are looking for, and hopefully Sirius XM is ready to offer up some of these features:
77% of Pandora users like the ability to customize channels
74% like the ability to skip songs
62% like that it has fewer commercials than AM/FM
49% like that there are no DJ's
Will Sirius XM offer up some of these capabilities in the future? Only time will tell. One thing is certain, they should be keeping their finger on the pulse of what consumers want.
Another dynamic that is huge in my opinion is the explosive growth that the smart phone segment has seen. In 2009 only 10% of the people had smart phones. It is expected that 31% will have smart phones by the end of this year. The numbers are staggering. With smart phones comes additional capabilities. Consumers can not only access Sirius XM on their phone, but they can listen to a myriad of competitors and even get video.
How important is the smart phone to Sirius XM? The answer is very important. Nearly 60% of those that have a smart phone would give up their television before giving up their smart phone. Smart phone users are never more than a few feet from their device. People actually get stressed out if they leave their phone in the car while they shop! In my opinion Sirius XM can become a dominant force if they sweeten the offerings on the smart phone platform by treating a smart phone sub like an OEM sub.
The Arbitron Infinite Dial presentation is a wealth of information. SIRI investors would be smart to check it out.
Position - Long Sirius XM Radio
[ PDF Arbitron Infinite Dial 2011 Study ]