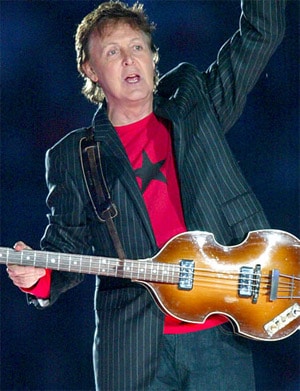 This morning at 7:45 AM Sirius XM announced through their popular Howard Stern Show that the company has surpassed the 20,000,000 subscriber mark! The news comes just a couple of weeks after the Q3 conference call at which the company reported a subscriber tally of 19,862,000 as of September 30th. This means that in the last month and a half the company has added approximately 140,000 new subscribers. Company guidance sits at 20.1 million subscribers, or 100,000 more, for 2010.
As with everything they do, the company is celebrating in style with an exclusive Paul McCartney concert to be held at the Apollo Theater on December 13th. The concert will also air live on Howard 101 allowing Sirius XM subscribers to join in what is certainly a premium event. One lucky subscriber will win four tickets to the event, transportation, as well as an autographed copy of Paul McCartney's Band On The Run CD set. That is not all. Sirius XM is also giving away 125 pairs of tickets to the event.
This news should certainly bolster the confidence of investors in Sirius XM, as it is clear that the company is well ahead of the pace in terms of subscriber guidance for 2010.
Position - Long Sirius XM